With over a foot of new snow recently received in Aspen/Snowmass, it's beginning to look a lot like Christmas! Celebrate the winter season with the 12 Days of Aspen, an annual event returning December 20- 31 with adventure and cultural happenings around Aspen. The ongoing event includes free activities such as ice skating, hot chocolate and treats, and a visit from Santa just to name a few. Highlights for the 12 Days of Aspen 2014 are listed below. For a full list of activities, click here.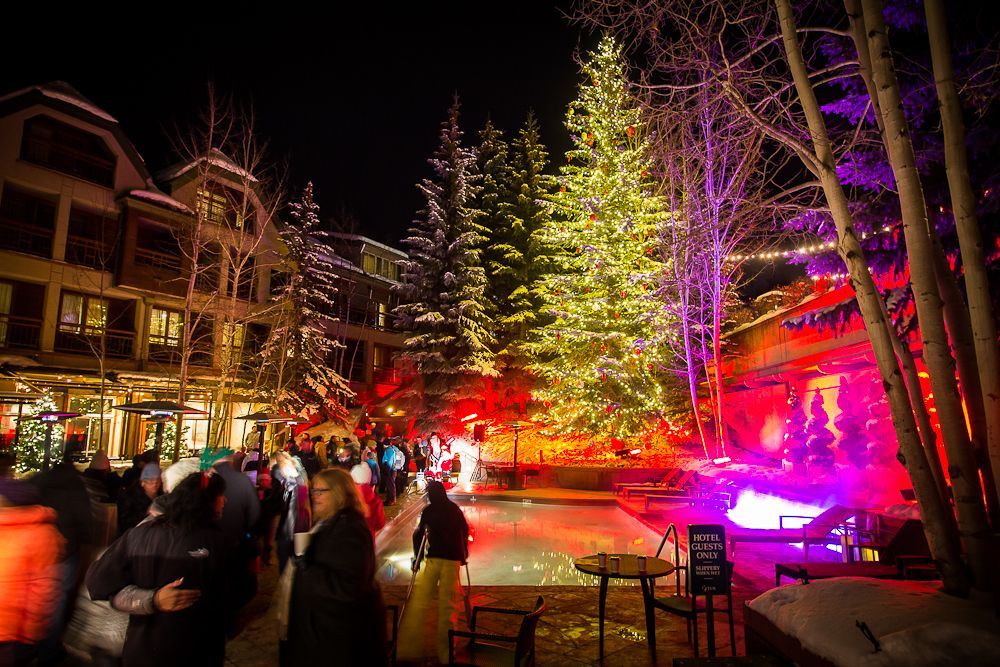 On December 20th, 12 Days of Aspen will kick off with The Best of the Fests, a live show with three favorite standup comedy artists from the Aspen Laff Festival, hosted at the Wheeler Opera House. Hint, hint, last minute holiday gift! To purchase tickets online, click here.
Each day throughout the 12 Days of Aspen, 39 Degrees is taking a little spin on things and hosting their own '12 Days of Après'. Head over to the lounge from 3-7pm each day and try one of their specialty cocktails, like the Winter Pearadise or their signature 39 Degrees Cocktail (think cranberries!).
If you have kids at home that are eager to meet Santa, be sure to take them to the Hotel Jerome on December 22nd from 1-4 pm. While they are waiting in line to tell Santa how nicely they behaved all year, they can also take advantage of the free cookie decorating in the lobby.
Just because Christmas is over, doesn't mean the holiday celebrations have to end! Aspen is prepared to keep on celebrating all the way through the New Year.
On December 26th, Aspen Center for Environmental Studies is hosting a holiday open House from 3:30-6:30pm at Hallam Lake. Hallam Lake is filled with endless activities for the whole family. There will be a guided snowshoe tour around the preserve, hot chocolate, and a toasty bonfire to huddle up around while spending time with friends and family, and learning more about ACES. For more information about this event, click here.
On December 31st, The Wheeler will be hosting The Dirty Dozen Brass Band to ring in the New Year! Show starts at 8pm and tickets can be purchased here. As always, Aspen will be putting on a firework show over Aspen Mountain. For the younger kids in the family, there will be fireworks going off at 8pm and for those of you who like to stay up late for the New Year, another set will go off at midnight!