Arts Aspen Spotlight: Aspen Santa Fe Ballet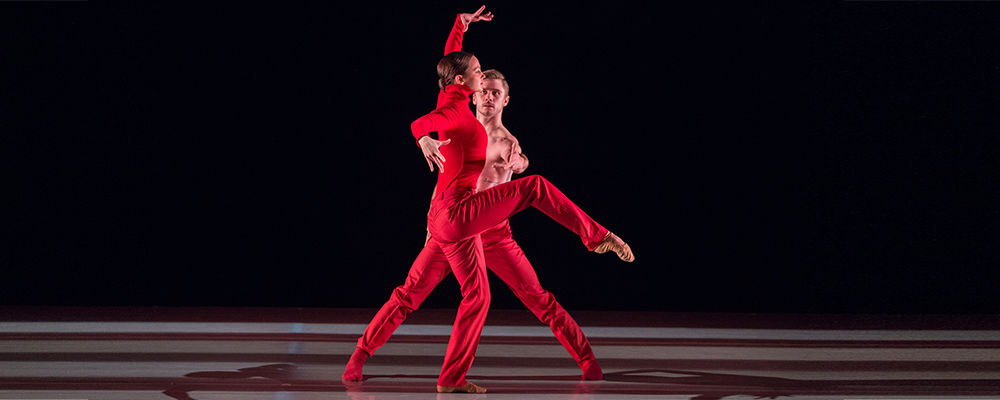 Last week, the Aspen Santa Fe Ballet presented its second program of the summer. In all three of its incredible pieces, this dance company combined extremely talented performers with creative and unique movement.  
This program, in particular, boasts a dance never performed by a North American company until now.  Sleepless, choreographed by world famous contemporary choreographer, Jiří Kylián, was premiered for the first time last Tuesday by the Aspen Santa Fe Ballet. This contemporary piece danced by six performers incorporates the use of white drapes as well as strong duet combinations. The white drapes paired with the contemporary movement create a unique visual experience the audience is sure to enjoy.  
The Aspen Santa Fe Ballet also brought back Silent Ghost, choreographed by Alejandro Cerrudo. Commissioned and created by the Aspen Santa Fe Ballet, this beautiful and romantic dance demonstrates the incredible artistic talent this cast brings to the stage during every performance. This piece has been performed while on tour and has received much acclaim since its premiere last summer.  
Lastly, Huma Rojo created by the Spanish choreographer, Cayetano Soto, ends the show in an exciting and lighthearted way. The Aspen Santa Fe Ballet commissioned this piece in honor of its 20th anniversary making the celebration come to life during the performance. Anthony Tiedeman, one of the breathtaking Aspen Santa Fe Ballet dancers describes that he "[has] a blast in Huma Rojo because it's a party for [the dancers] on stage. It's the end of the night meaning [they] get to let loose and use up all the rest of [their] energy". It is as entertaining for the dancers as it is for the audience. Prepare yourself to be dancing in your seat.  
This year's Aspen Santa Fe Ballet summer season has been beautifully entertaining and masterfully choreographed. If you have not seen the Aspen Santa Fe Ballet or would like to see it again, do not miss the encore performance of Program B this Saturday, August 27th. Join the Aspen Santa Fe Ballet as they celebrate the retirement of Samantha Klanac Campanile who has been performing in the company for 15 seasons. This show is a masterpiece you do not want to miss!  
For more information and tickets, click here. For details on all of the Arts Aspen offerings, visit the Arts Aspen website.