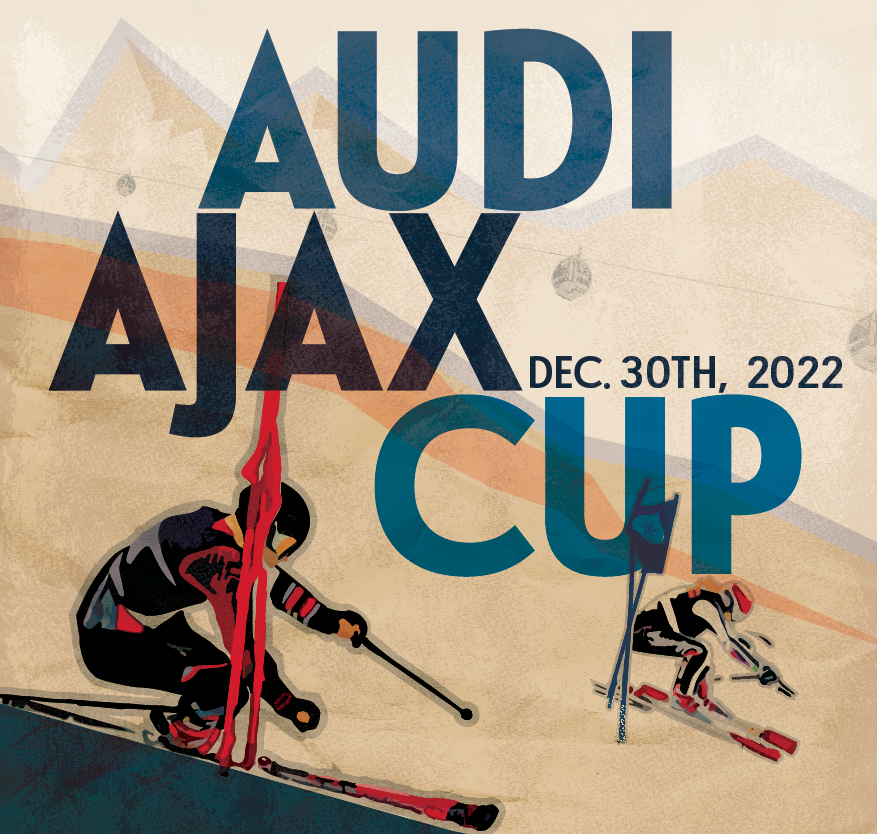 The Audi Ajax Cup is a dual GS race in Aspen in which sixteen teams of six go head-to-head until one team is named the winner and awarded the famed Gorsuch Cup.
The Audi Ajax Cup is AVSC's biggest annual fundraiser, raising on average $900,000 a year to help accomplish AVSC's mission of providing all youth in the greater Roaring Fork Valley the opportunity to excel as athletes and as people through winter sports.
The "Race Day" takes place at the base of Aspen Mountain.  The day culminates with the main event being a traditional European style après ski celebration.
For spectators, there are different price levels for ticket sales including special offerings for each group.  With EKS Event's amazing assistance we are planning an event that is not to be missed!
Ajax Cup Dual Race
Aspen Mountain
9:00 am – 2:00 pm

Ajax Cup Après Party
CHICA ASPEN
2:30 pm – 6:00 pm