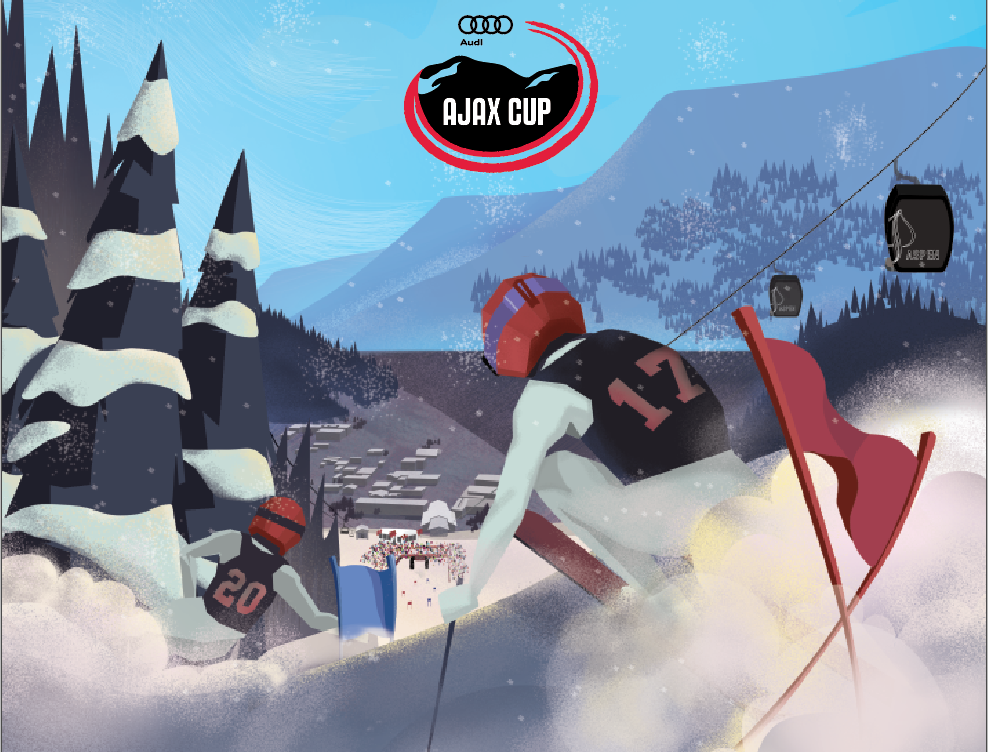 The Audi Ajax Cup is a dual GS race in Aspen in which sixteen teams of six go head-to-head until one team is named the winner and awarded the famed Gorsuch Cup.
Each team is led by a captain and a Pro; past year's pros have included Bode Miller, Chris Davenport, Daron Rahlves and AJ Kitt.
In the Ajax Cup's 10th year, the event raised nearly $900,000. AVSC's mission is to provide all youth in the greater Roaring Fork Valley the opportunity to excel as athletes and as people through winter sports.
This year they have teamed up with Aspen82 to stream the livestream on their channel!