Join as we pay tribute to the music and legacy of one of the most influential and famous singer/songwriter of a generation: John Denver.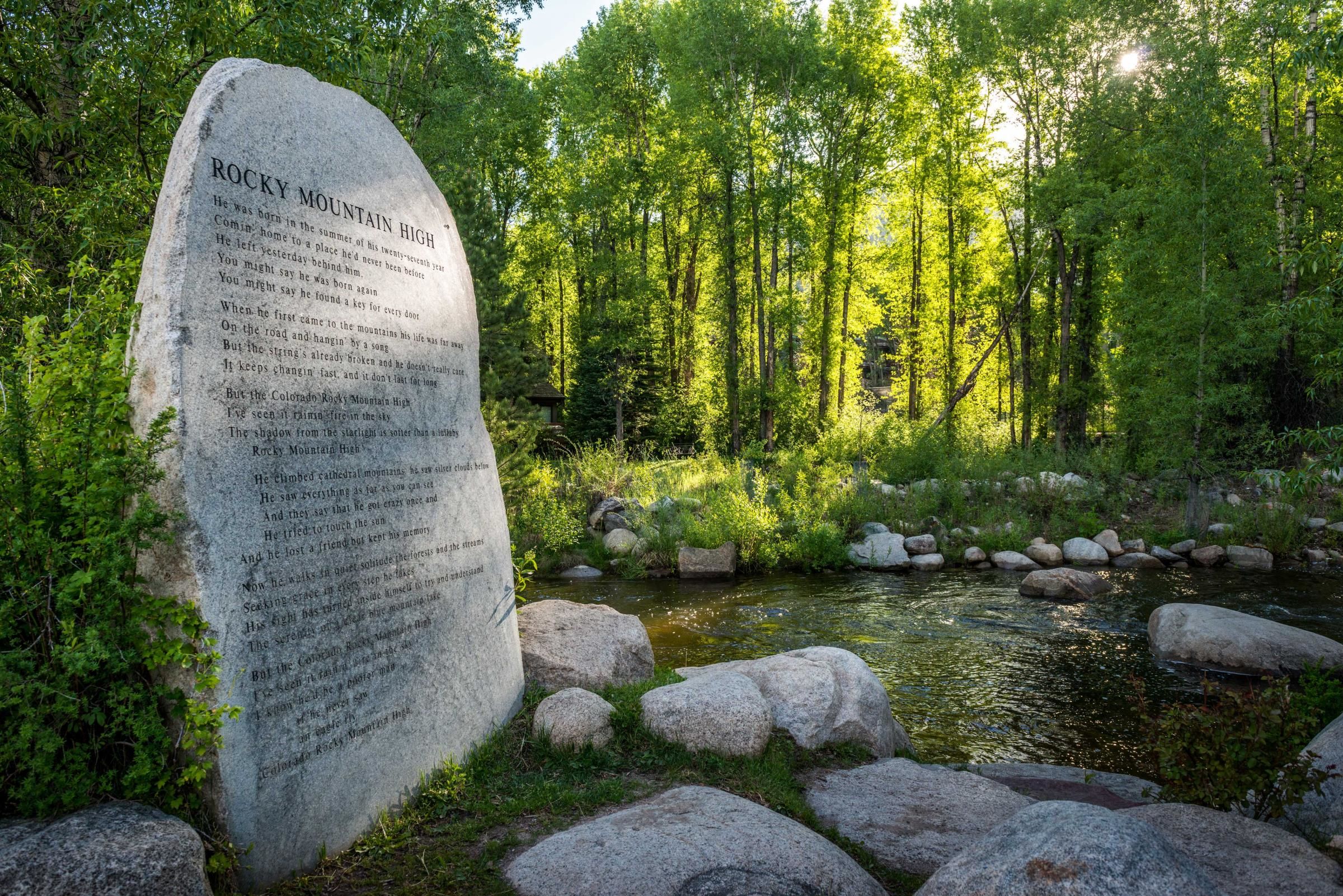 Come and start off the John Denver Celebration week by joining others at the Meet and Greet at the beautiful John Denver Sanctuary. Reconnect with old friends and meet new ones!
More details to come.
Join us for the informal nightly sing-a-longs in the lobby of the Mountain Chalet. Start times vary depending on the events of the day. Various musicians sit in and lead everyone in a sing-a-long to the music of John Denver.
more details to come
More details to come.
Jim Horn will be sharing stories of John Denver and how he added the right instruments John songs. He will be talking and demonstrating the various instruments.
more details to come
More information to come.
TICKETS ON SALE!
Strut Productions is pleased to announce the 22nd Anniversary Musical Tribute to John Denver on Saturday October 12th 2019 @ 7:30pm at the beautiful Wheeler Opera House in Aspen. Performers include Mack Bailey, Chris Nole, Mollie Weaver, Alan Deremo, and Jim Curry.
Come join us for great music with a gourmet luncheon at the legendary Pine Creek Cookhouse outside Aspen, CO! This year, the event will be starring Chris Collins and Friends in their exclusive concert event in the Aspen area for 2019!
Surrounded by the beauty of the Elk Mountain Range, we look forward to being back for our 12th year at this beautiful place to honor John Denver's music and legacy!
Tickets: $85.00 per person (includes concert, luncheon and gratuities)
When: Sunday, October 13, 2019
Time: 11:00 a.m. to about 2:30 p.m. (doors open at 10:30 a.m. for seating: Seating is general seating, restaurant style at tables)
Seating is limited and by reservation only!
(We are on a first come, first serve basis for ordering tickets to this event due to the maximum amount of seats at the restaurant.)
We are excited to see everyone and look forward to a special time together!
Join Chris Nole and Mack Bailey when they return to perform together original tune and covers at the Aspen Chapel. Joining them will be Chris Bannister from the UK.
Tickets: $25 Seating is limited
An informal gathering to say farewell to old and new friends.
More details to come.