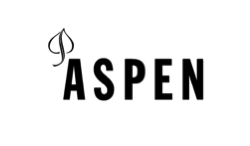 Aspen's History 101
ASPEN, Colo. (Jan. 2022) – Aspen's appeal is as diverse as its history. Aspen proudly claims its earliest roots as summer hunting grounds of the Ute Native American Tribe more than 125 years ago. Abundant elk, bear, and mountain lions made this valley one of the most important stops for the Ute Tribe. 
But it wasn't hunting that first led Aspen's national appeal in the 19th century, but the discovery of silver. From 1879 to 1893, Aspen established itself as a lucrative silver-mining town, and with it came wealth, grid-patterned streets, extravagant West End Victorian residences, and cultural landmarks with all the day's modern amenities, including the Hotel Jerome and Wheeler Opera House. By the late 1880s, more than 12,000 residents lived in Aspen, double the year-round population of today.
When silver was demonetized in 1893, most mines closed and Aspenites left in search of work in other Colorado towns. The 300 who remained entered what locals call "The Quiet Years." It remained quiet in Aspen for 50 years. But by the late 1940s, the community grew again. With an established infrastructure in place from its mining days, World War II veterans and Europeans with a skiing heritage began to imagine ski runs on Aspen Mountain. 
One of those to return to Aspen after the war was Friedl Pfeifer, a Tenth Mountain Division veteran who returned to the Elk Range where he once trained. Pfeifer founded the Aspen Ski Corporation, the Aspen Ski School, and Buttermilk Mountain, and convinced his new friend, Chicago industrialist Walter Paepcke, to finance the first chairlift, Lift 1A, on Aspen Mountain.
Walter Paepcke and his wife Elizabeth first visited Aspen in 1945. They believed Aspen's natural gifts would be an ideal backdrop for outdoor sports such as skiing and hiking, intellectual discussion, and cultural events. They wanted Aspen to be a place where mind, body, and spirit could be one. They called this "the Aspen Idea." And that philosophy remains at the core of what Aspen strives to be today.
The Paepckes are considered the modern-day founders of Aspen. In pursuit of "the Aspen Idea," the couple invited intellectuals, philosophers, and artists to attend the 1949 Goethe Bicentennial Convocation and Music Festival. The festival celebrated Johann Van Goethe's 200 Aspen Institute, Aspen Music Festival and School, Aspen Design Summit (previously the International Design Conference), and the Aspen Center for Physics. Elizabeth Paepcke also donated the land and started the Aspen Center for Environmental Studies (posthumous) birthday with a series of lectures, performances, and discussions, including the only U.S. appearance by philosopher Albert Schweitzer. The festival was a success and laid the groundwork for the founding of the Aspen Ideas Festival.
Today, those who live in Aspen often say they came for the winter but stayed for the summer. Warm-weather months showcase the depth of Aspen's cultural and intellectual offerings, culinary and outdoor adventure opportunities. An Aspen vacation is a mind, body, spirit experience, whether learning a new skill, feeding a fascination, or simply absorbing the mountain spirit.
For media information and images, visit www.aspenchamber.org/media and contact Promo Communications at
Maureen Poschman • [email protected]
Carol Breen • [email protected]
For visitor information, visit www.aspenchamber.org, or call 1.888.290.1324 or 970.925.1940. 
Connect with Aspen on Facebook, Twitter (@AspenCO), Instagram (@AspenCO), YouTube, and the blog.