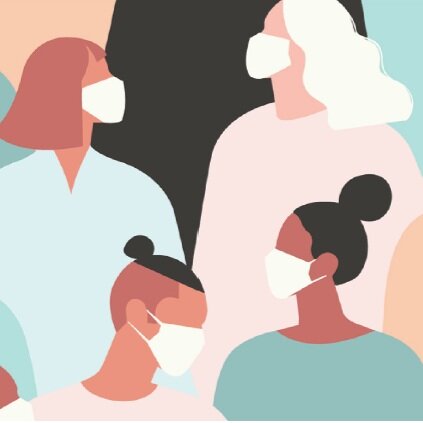 The crew at Here House is planning a distancing-friendly fashion show, showcasing mask designs by local artists and raising funds for an essential local cause. See local artisans turn their creativity toward protecting our community. Enjoy Here House brunch while models flaunt unique mask designs, embracing the new responsibility.
During lunchtime on Saturday, Aug. 8, the Here House fashion show will send masked models walking through the outdoor seating and indoor areas at Here House and Local Coffee House. Patrons can also browse a program with the 50 mask choices on it, with options for men, women, and children. Guests can order whatever they like and vote on their top picks of masks, the two models that get the most orders will each receive a $500 wholesale mask order to be sold at Local. The lunch event will include distanced patio seating for about 35 people. Tickets for the event range from $40 to $250, including brunch, and are available for purchase here. The club will also livestream the event on Instagram @herehouse.club.
In addition to highlighting local vendors, any profits from the mask sales will go to the Aspen Hope Center, the mental health nonprofit that is shepherding the Roaring Fork Valley community through this challenging period of economic stress, isolation and fear.