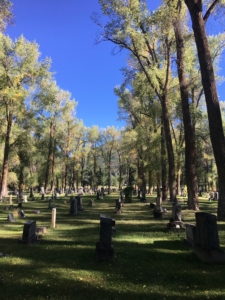 A guided tour of one of Aspen's oldest cemeteries, including insight into the lives of the locals who are buried there. Tour duration is 1 hour. 
Meets and ends at the Wheeler/Stallard Museum 620 W. Bleeker. Includes transportation to and from the cemetery in Aspen Historical Society's History Coach electric vehicle.
All tours are limited to 5 people and require a reservation, visit aspenhistory.org for reservations and additional information. Tour offerings are subject to change.