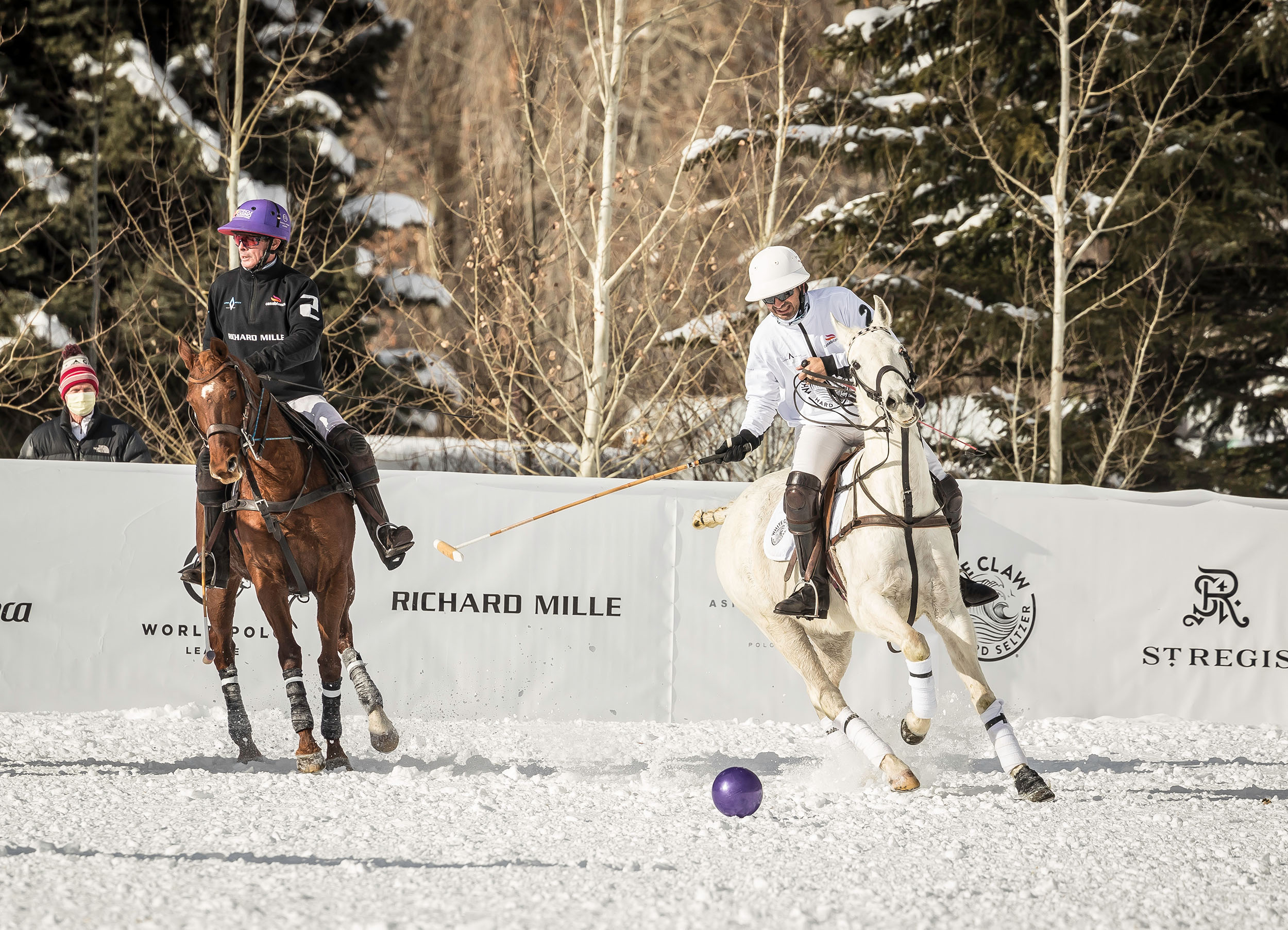 For the eighth consecutive year, Aspen Valley Polo Club owners Melissa and Marc Ganzi, named to The Salonniere 100 annual list of the nation's best party hosts in Aspen for 2017 and 2018, will host the star-studded event along with polo ambassador and St. Regis Connoisseur Nacho Figueras and his wife Delfina.
The highly-anticipated St. Regis World Snow Polo Championship will be held December 18-19.
The glitz, glamour and excitement takes center stage at one of the world's top snow polo tournaments and only snow polo event in North America.
In front of a worldwide ChukkerTV audience, three days of events will be held during the final stop on the World Polo Tour. Kicking off with a Virtual Draw event Live on December 18th on the ChukkerTV Network.
Polo action will take place Saturday through Sunday at The Rio Grande Park.