Congratulations to our 2023 Wintersköl Royalty Honorees Nancy Mayer & John Rigney!
Nancy Mayer
It's probably fair to say that in Nancy Mayer's 42 years in Aspen, she's just about seen it all. She worked at Pitkin County Bank, Bill Bullocks, Peaches and En Regalia, all storied businesses that are from a bygone era. It was at En Regalia that Nancy met Ernie Ashley who then owned Aspen Magazine and introduced Nancy to what would become her legendary magazine career. Nancy worked at Aspen Mag for 17 years before starting at Aspen Sojourner where she has been publisher since 2003. It is in this role that Nancy has created deep and long-lasting relationships with just about every businessperson in Aspen.
Named both The Aspen Times Ms. Aspen and Best Socialite in 2022, it's Nancy's natural connection to people and her love of Aspen that shines through. Nancy is well known for telling anyone who asks that Aspen is a "magical" place where you can turn the same corner every single day and the surroundings never look exactly the same. When Nancy isn't working, she loves skiing, hosting parties on her incredible patio, socializing, traveling with her husband Steve, sharing stories about her beloved son Taylor and his partner Zina and anything involving the Maroon Bells.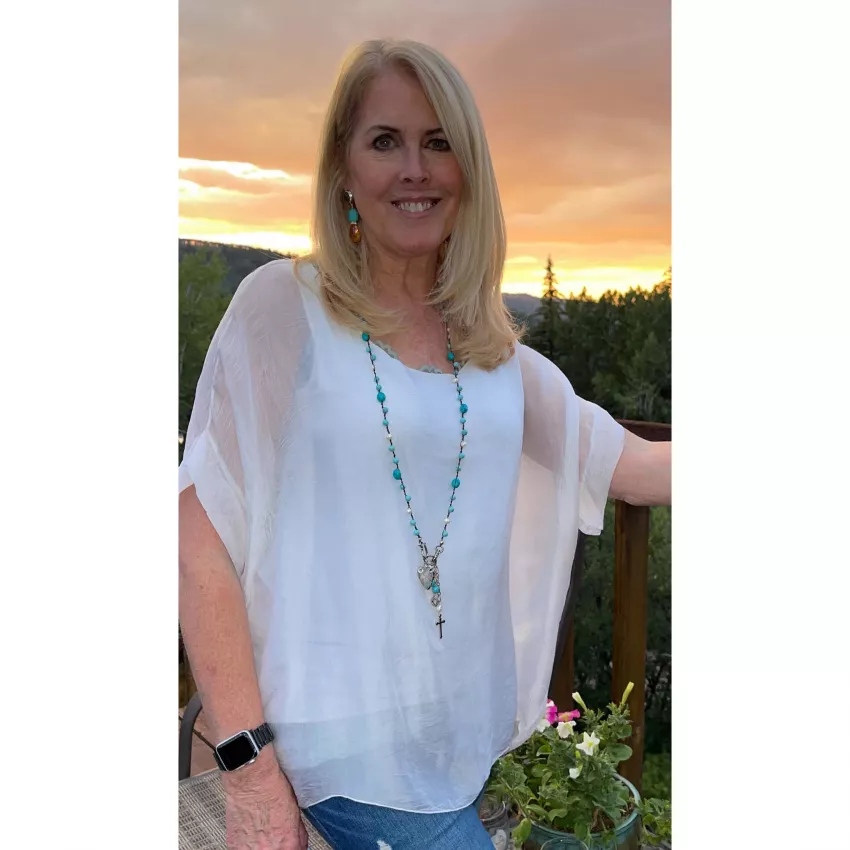 John Rigney
There is no shortage of energy or enthusiasm for our community from this year's Wintersköl™ honoree. John Rigney has been proudly putting Aspen front and center on the big stage for decades.A longtime senior executive with Aspen Skiing Company overseeing their revenue centers, John started on the front line at Aspen Highlands in 1989. For years he has spearheaded the most compelling events calendar in the ski industry. His team's efforts include homegrown initiatives that embrace the local community like Hi Fi Series, Spring Jam, and Power of Four, all the way up to internationally recognized efforts such as X Games, Olympic qualifiers, and alpine and freestyle World Cups. John is grateful to have worked with and for so many amazing people both at ASC and beyond that love this place and passionately embody the Aspen lifestyle. When he's campaigning or outright begging for rooms, volunteers or financial support, he admires everyone who understands we're all in this together. Whether it's skiing, biking, hiking, camping, fishing or any other sport known to man, he treasures his time outdoors. John feels humbled to call this place home and absolutely loves living and recreating in this amazing valley with wife Anna, and their three boys - Liam, Matthew and Ryan.
John and the entire community look forward to rallying together and celebrating the return of World Cup racing and the iconic America's Downhill to the slopes of Aspen Mountain this March.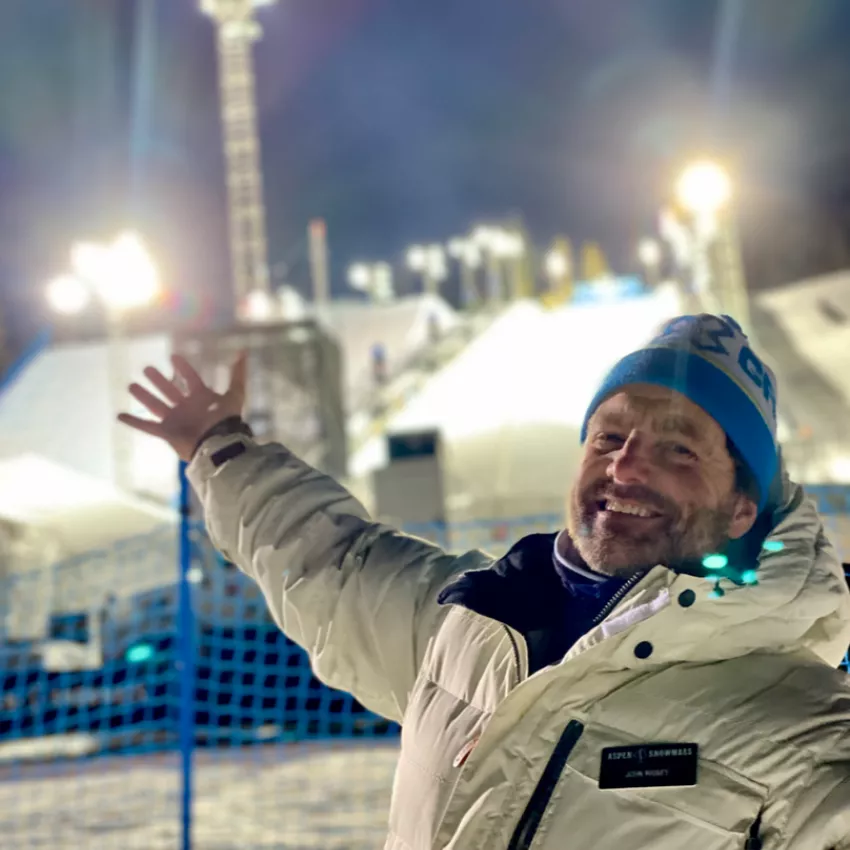 Past Wintersköl Royalty Honorees:
2022 – Beth Wille & Seth Sachson
2021 - Dr. Kimberly Levin & Jimmy Yeager
2021 - Dr. Kimberly Levin & Jimmy Yeager
2020 - Nina Gabianelli & Mark Patterson
2019 - Lissa Ballinger & Mike Monroney
2018 - Kathy & Warren Klug
2017 - Pat Callahan & Julie Lampton
2016 - Tom & Jody Cardamone
2015 - Duncan Clauss & Darcy Conover
2014 - Tom Anderson & Georgia Herrick Hanson
2013 - Travis McLain & Susan Cross
2012 - Ted & Christy Mahon
2011 - Sam Ferguson & Marie Munday
2010 - Kurt Bresnitz & Jackie Kasabach
2009 - Marian & Ralph Melville
2008 - Eve Homeyer & Mead Metcalf
2007 - Helen Klanderud & David Walbert
2006 - Tom & Carolyn Moore
2005 - Leonard & Bamby Patterson
2004 - Gretchen Bleiler & Steele Spence
2003 - Casey Puckett & Alberta Moore
2002 - Lenny Weinglass & Jayne Poss
2001 (50th Anniversary) - Jack Depagter (Founder of Wintersköl) & Ellie Spence (1st Wintersköl Queen)
2000 - Neil Bidelman & Gretl Uhl
1999 - Amanda Boxtell & Chris Klug
1998 - Klaus Obermeyer & Allison Scott
1997 - Miggs & Dick Durrance
1990 - George & Mary Gleason
1987 - Monica Lange
1986 - Susan Frailey
1985 - Carla Ramsing
1984 - Linda Zarek
1982 - Valerie Stevens
1981 - Annie Olson
1971 - Gail Ramsey
1970 - Sue Smedstad crowned by King James MacArthur star of Hawaii 5-O
1968 - Erika Brunar
1966 - Skeeter Werner of Steamboat Springs
1964 - Bridget Bagley now Mrs. Robert Kerr
1963 - Marge Holohan
1961 - Merle Garner
1959 - Bente Larssen now Mrs. Eric Lawrence
1958 - Nancy Jankovsky of Denver's Schussbaumer Ski Club
1957 - Nancy Armory of New York nominated by the Aspen Ski Club
1956 - Caroline Peet​
1955 - Mary Hansen from University of Wyoming
1954 - Kristin Vogt of Oslo Norway
1953 - Claire Hennig of Wasau Wisconsin Sponsored by Wasau Ski Club
1952 - Gwen Van Derbur
1951 - Ellie Whitten (Spence)
---