Photo credit: Aubrey Beth Photography
Maroon Bells Weddings
Say I Do in front of the most photographed peaks in North America. By reserving the Maroon Bells Amphitheater you can have these stunning peaks as the backdrop to your wedding ceremony. This iconic ceremony site can be reserved one year in advance for a maximum of 50 people for private events.
Reservations for the Maroon Bells Amphitheater must be made and are only accepted online through the website. Click here to check availability now. Daily rate is $200 (rates do not reflect discounts, taxes, or incremental charges). Reservations are available one year in advance.
Photo credit: Aubrey Beth Photography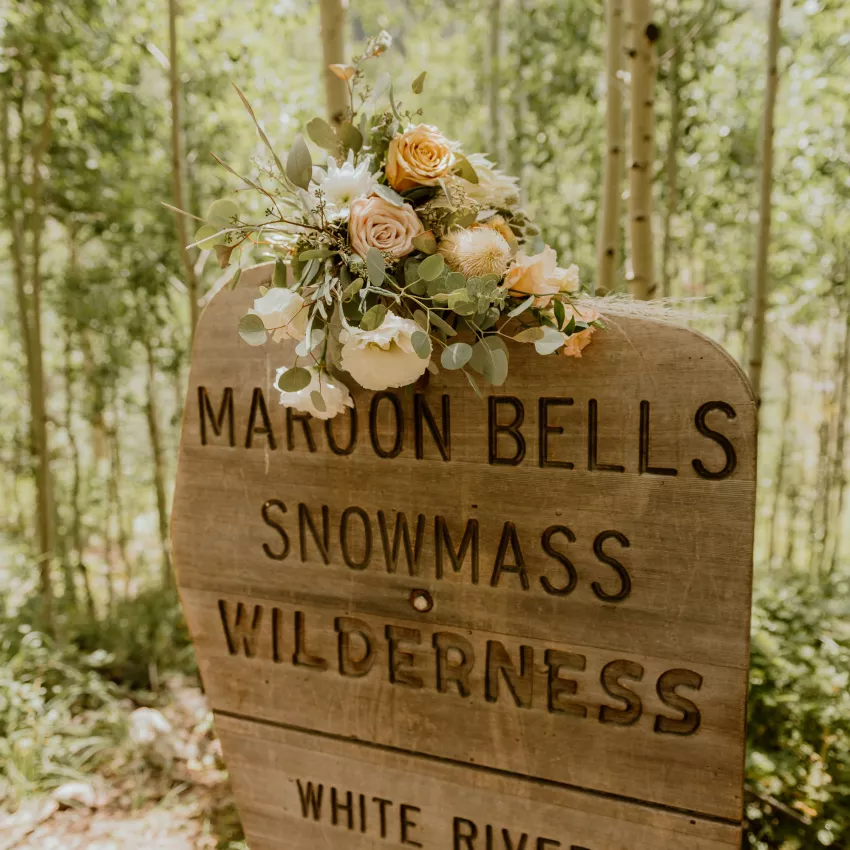 Vehicle traffic is restricted on Maroon Creek Road past the Maroon Bells Welcome Station. Individuals who reserve the Maroon Bells Amphitheater are issued five vehicle passes which allow travel in a motorized vehicle past this point. Passes will be available for pickup at the welcome station five days prior to your event. It will be your responsibility to distribute passes and coordinate transportation with your guests.
Other options for access to the site include parking at Aspen Highlands Ski Area. The Maroon Bells shuttle bus is $16.00 per adult and $10.00 for seniors 65 or older and children under 12. Reservations are required to reserve a space on the shuttle and can be made here. Operating hours for the shuttle bus are 8:00 a.m. until 5:00 p.m. Dogs are permitted on the Maroon Bells Shuttle.
Photo credit: Aubrey Beth Photography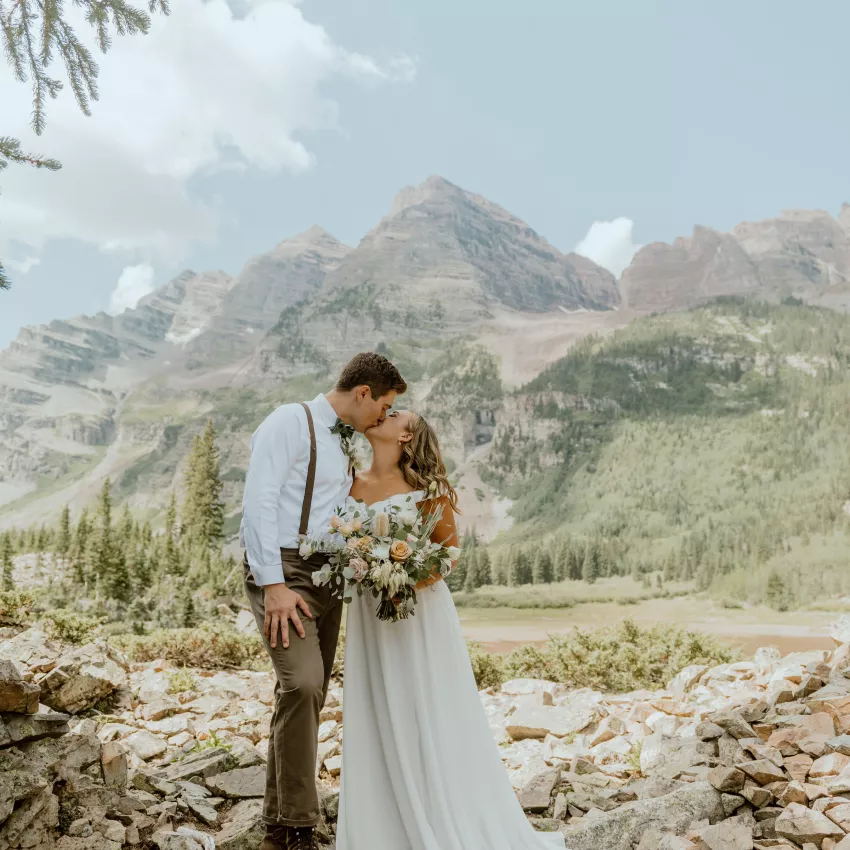 Receptions cannot be held at the amphitheater, but they may be held at the nearby East Maroon Portal Picnic site. The East Maroon Portal Picnic site is a reservable, small, developed area situated along Maroon Creek and can accommodate up to 75 people for the morning, the afternoon, or both. All food, beverages, and scented items must be properly stored until the time of the reception. A bear-proof food locker is available to store these items while not being attended. Click here to reserve the East Maroon Portal Picnic site.
Photo credit: Aubrey Beth Photography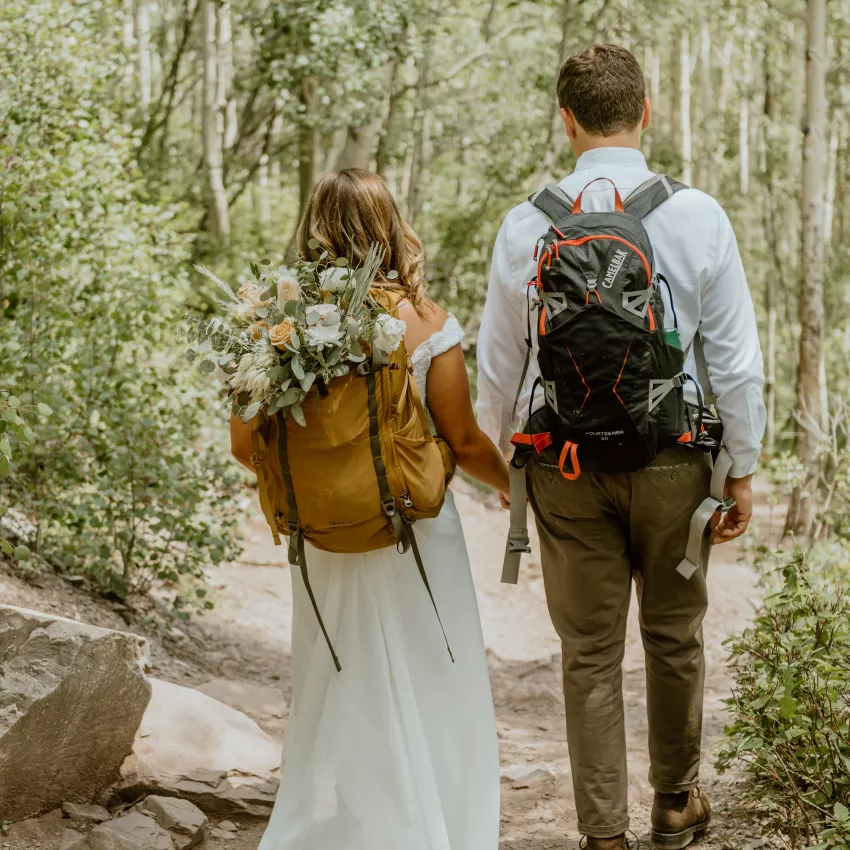 Reservations are available one year in advance beginning at 8am MT.
All reservations must be made online. Click here to book now.
Photo credit: Aubrey Beth Photography