Weddings in Aspen run the gamut from casual and rustic to elegant and over-the-top. Wedding venues in town incorporate a stunning mountain backdrop into their event spaces, while maintaining a sense of luxury and warmth. For a full list of wedding venues in Aspen click here.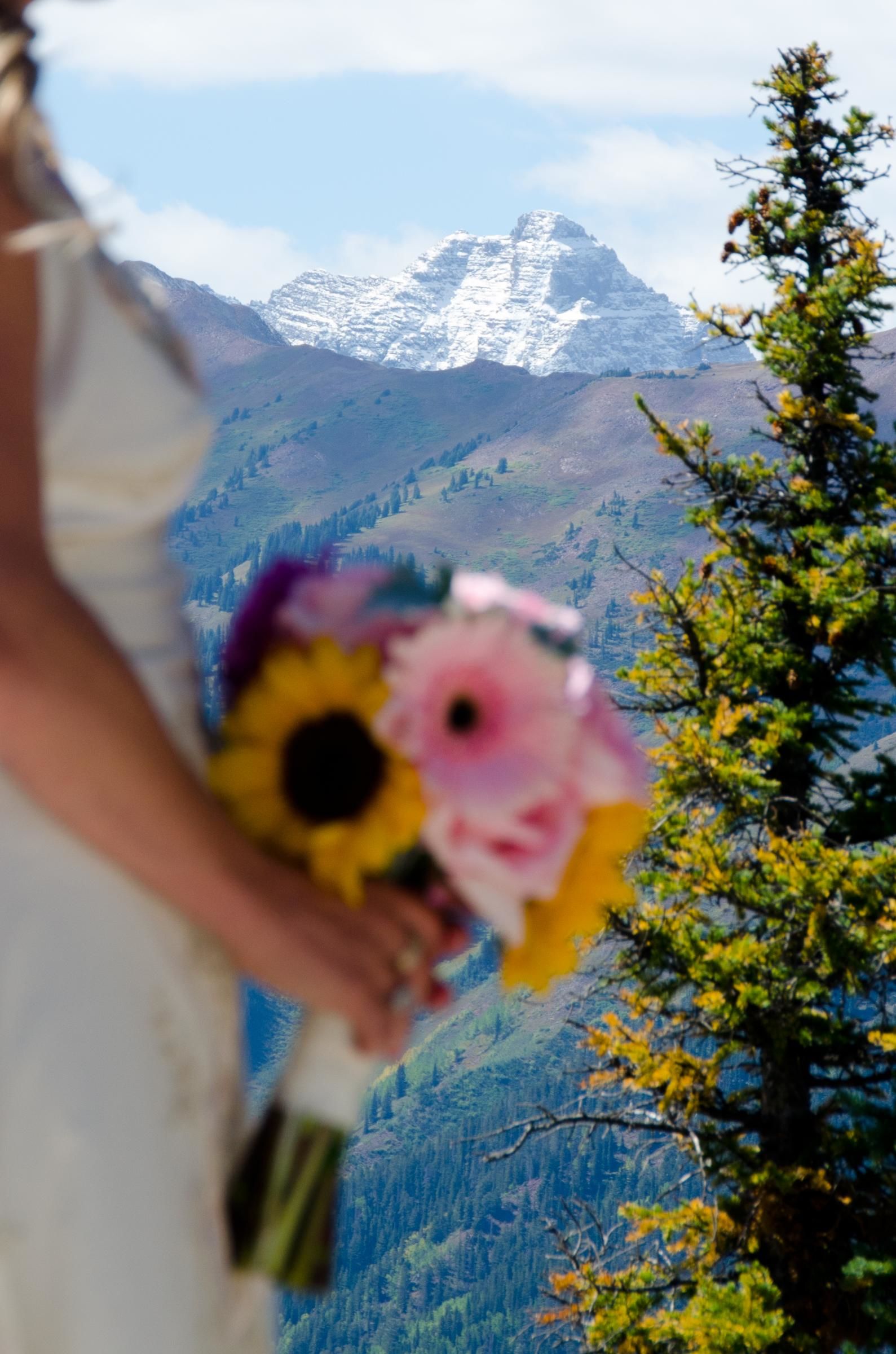 The St. Regis Aspen Resort offers a wedding butler, the opportunity for a complimentary room for the bride and groom on the night of their wedding, and a special gift of congratulations sent to their room. Venus at the St. Regis Aspen Resort include:
• Fountain Courtyard: The outdoor Fountain Courtyard, located in the middle of our resort, is a remarkable terrace available for weddings in all seasons and a popular venue for Aspen wedding ceremonies. The courtyard gives guests a captivating view of the Aspen Mountain and intimate privacy for the grand day. This space is large enough to be covered by a tent or it can remain to enjoy the crisp mountain air.
• St. Regis Ballroom: Located on our lower level of our resort, the St. Regis Ballroom can host up to 600 guests. Saturated in refined champagne hues, it sets the stage for a romantic wedding reception. Sconces light the fabric-paneled walls while six chandeliers create an enchanted setting. For more intimate weddings, the room divides into two salons, creating the perfect atmosphere for guests.
Situated at the base of Aspen Mountain, The Gant has a remodeled events center featuring a floor-to-ceiling glass wall entryway with indoor and outdoor floor plans, as well as a rooftop terrace that has 360-degree views of the surrounding mountains. The hotel is able to accommodate events ranging from 20-200 people.
The Aspen Historical Society offers guest three different outdoor venues to choose from:
• The Wheeler/Stallard Museum: The Wheeler/Stallard Museum is an architectural jewel, sitting on its own city block surrounded by swaying cottonwoods. Guests can create their own Victorian garden party or tent the lawn for a more lavish affair. Up to 250 guests.
• The Holden/Marolt Mining & Ranching Museum: Rustic charm meets Aspen history with this unique property offering views of the surrounding mountains, Castle Creek and more. Throw on some cowboy boots and serve barbecue for a Western-themed rehearsal dinner or put up a clear tent and soak in the site of what was once a bustling mill in Aspen. Up to 200 guests.
• Ashcroft Ghost Town: An old ghost town steeped in local history makes the quintessential setting for a Rocky Mountain wedding. Just up the road is the Pine Creek Cookhouse, great for a high-alpine reception. Up to 150 guests for ceremony only.
Aspen's crown jewel, the Hotel Jerome, boasts the towns only above ground ballroom. The 3,4500 square foot Grand Ballroom features high ceiling and a spectacular interior details.
Get inspired by our Aspen weddings Pinterest board and start planning your Aspen wedding today!