Have you ever been skiing the trees on Aspen Mountain, exploring untouched snow in one Ajax's nooks or crannies, and slid up on a hidden shrine? Odds are you have come across a shrine on Ajax if you have ever poked around the trees or searched for untracked stashes on Aspen Mountain. The mountain is littered with shrines paying respect to legendary locals, remembering fallen friends, serving as a gathering place for fans of bands and teams, and offering a glimpse into the storied history of Aspen, Colorado.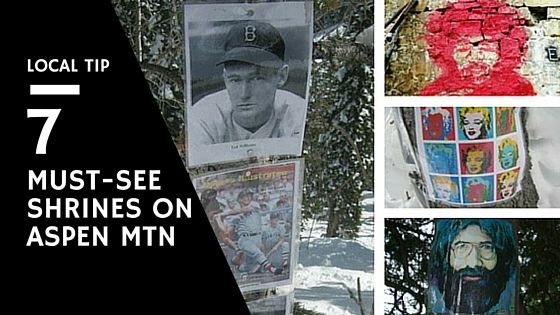 The many shrines on Aspen Mountain are one of the best-kept secrets amongst locals. Far more than a plaque or a memorial, Aspen's shrines are a mysterious and historical layer to skiing in Aspen that sit hidden from plain sight, tucked away in the trees, and kept secret—until now.
"It's kind of neat for locals and tourists when they can find one or more shrines," says David Wood, author of the closest thing to a guidebook on the topic, Sanctuaries in the Snow: The Shrines and Memorials of Aspen Snowmass, to Roots Rated. "But most people ski on by, never knowing they're there."
With more than 100 shrines sprinkled throughout the Aspen Snowmass quartet of mountains, searching for shrines makes skiing feel like you're on a treasure hunt. Here are seven must-see shrines on Aspen Mountain: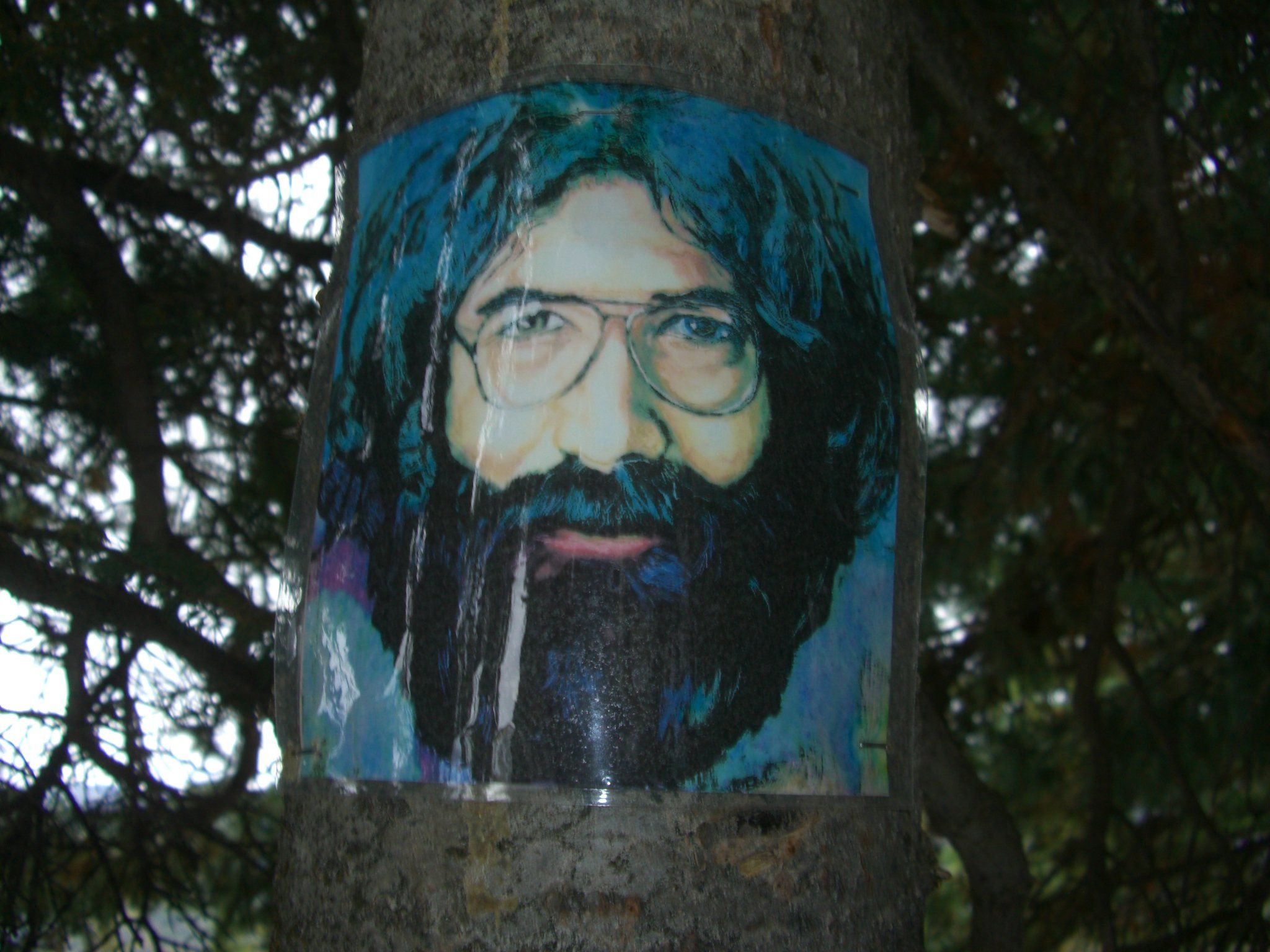 Jerry Garcia: Tucked into the tight pine trees on the skier's right side of Ruthie's run, the Jerry Garcia is a classic Aspen Mountain shrine. Laminated photos, memorabilia, and a perfectly placed bench that looks out over the Roaring Fork Valley greets visitors who slide up to the Grateful Dead front-man's shrine

Elvis & Marilyn: The Aspen mountain shrines devoted to Elvis Presley and Marilyn Monroe sit next to each other on Bell Mountain. The shrines lie on a traverse between Copper and the Ridge of Bell Mountain.


Jimi Hendrix: If you ask a lot of diehard Aspen Mountain skiers what the best thing about Ajax is odds are you'll hear some say "the left side of Zaugg." The double-black diamond run in The Dumps is a local favorite, and home to the Jimi Hendrix Shrine. Jimi's headshot is spray painted on the bricks of the old mining shaft and lyrics are stenciled on the walls. The best part: after experiencing Jimi's shrine, you get to ski the left side of Zaugg!


Fenway/Red Sox & Yankee Stadium/New York Yankees: The rivalry between Boston and New York runs deep, and made it all the way to Aspen Mountain. Red Sox fans erected a shrine on Bell Mountain, which compelled Yankee fans to do the same for their team—or the other way around.


Aspen Ski Hall of Fame Shrine: In a historic enclave on Aspen Mountain, tucked between the Silver Dip and Silver Bell trails, sits Blondie's Cabin, an old fence made of relic skis, and the Aspen Ski Hall of Fame Shrine, which remembers many of those involved in the early ski history of Aspen.


John Denver: Just months after John Denver's death in 1997, two Aspen locals erected a shrine on Ajax in memoriam of the legendary Rocky Mountain troubadour. John Denver's shrine is located off of Bellissimo Trail on Ajax.


9/11: Near Gretl's run on Aspen Mountain, the 9/11 Shrine is one of the few shrines readily visible from the ski run without having to go back into the trees. The shrine includes a large carved wooden sign that shows the New York City skyline along with the Twin Towers.  It remembers those who died in the terrorist attacks of 9/11/2001.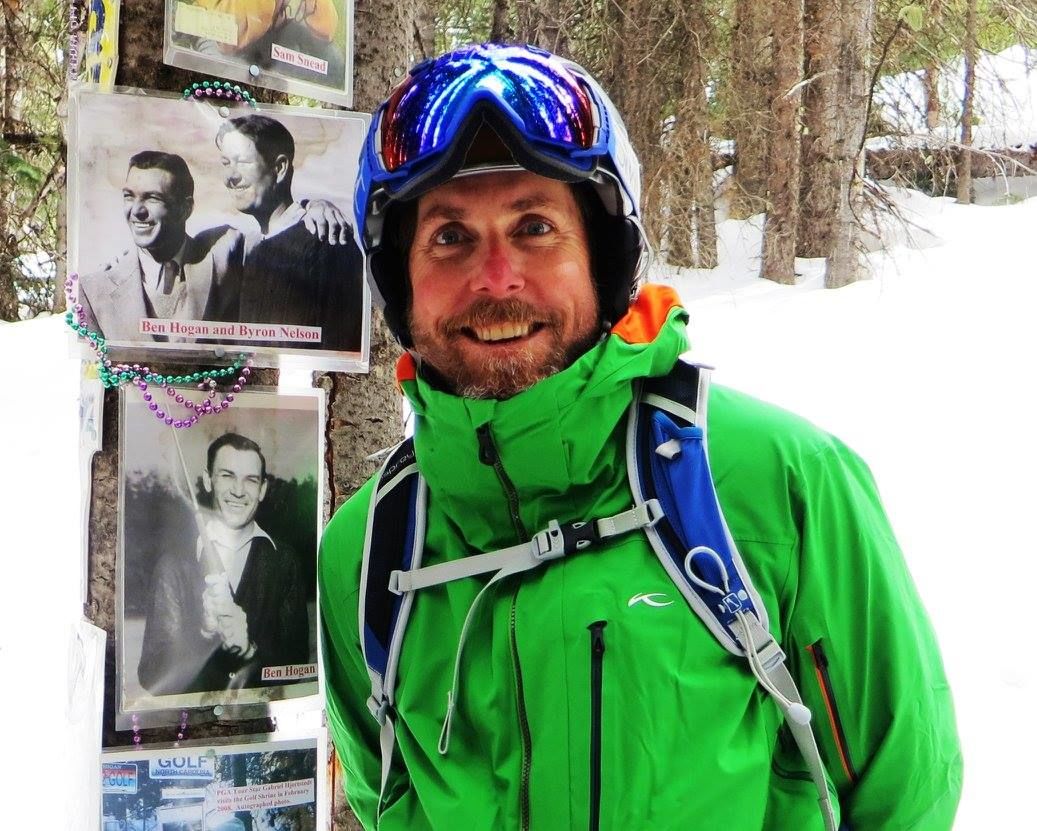 BONUS — The Golf Shrine at Snowmass: There are golf shrines on Ajax and Snowmass, but the Snowmass version recently beckoned PGA Tour pro Justin Leonard to its quiet confines, making him the first and only winner of one of a golf major to visit the Golf Shrine!
For more information about the shrines of Aspen Snowmass, visit: www.aspensnowmassshrines.com.