As a competitive Nordic skier, Aspen native and U.S. Ski Team athlete Simi Hamilton has raced around the world, but has a soft spot for the local trails. Here's why.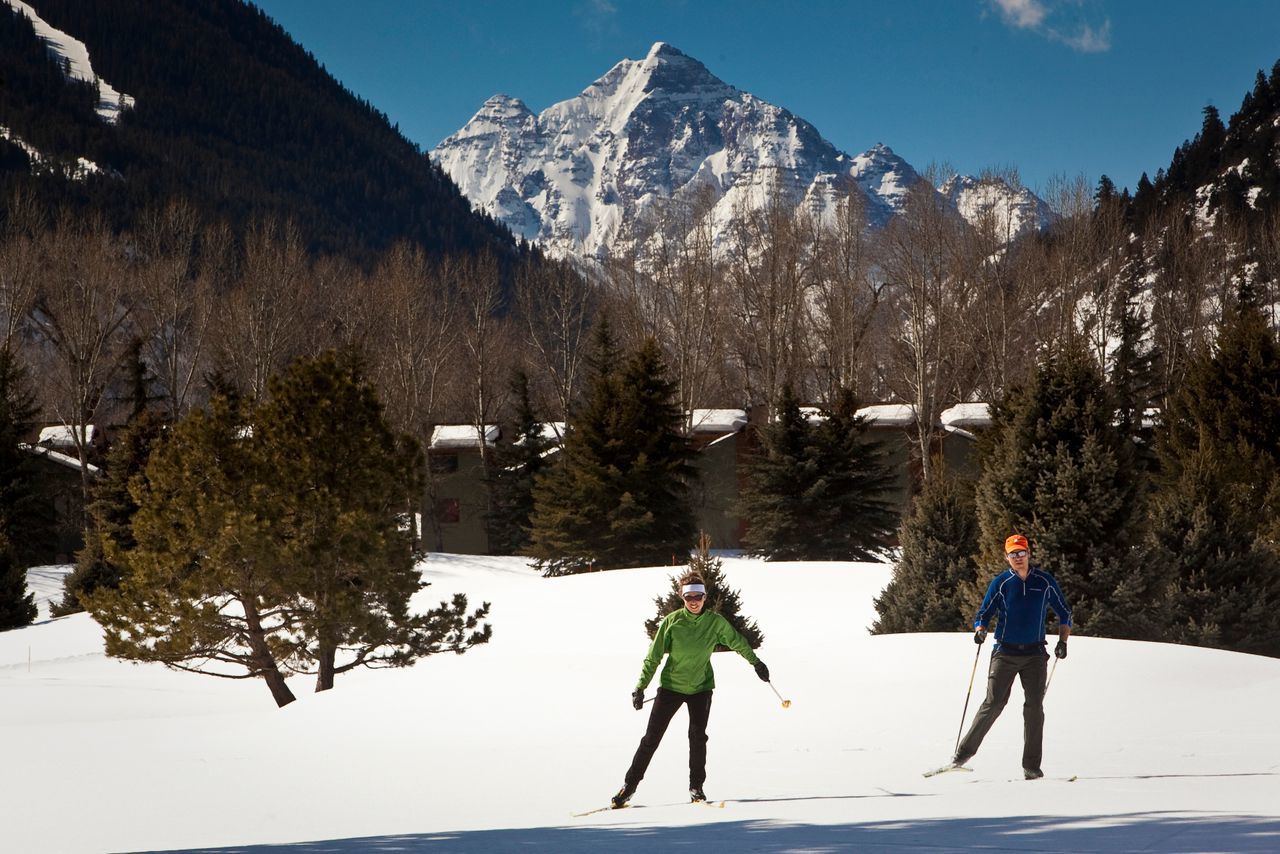 The miles of groomed local Nordic trails are sometimes referred to as Aspen's fifth ski area. "Although I grew up learning to love Aspen as the downhill skiing mecca that it is, I learned from a very young age just how world class and expansive the Nordic trail system is," says Simi Hamilton. "All of the trails were designed with amazing care and flow. I'll sometimes find myself going over 50 mph when I'm training on my home trails, and I don't even think twice about it. The trail layout is so incredibly nice and so much fun. And, of course, the views that you get of the Elk Mountains and the Roaring Fork Valley while you're out cruising are second to none. "The Aspen/Snowmass Nordic Council maintains more than 60 miles of trails from Aspen to Basalt, all with free access. In addition, the Mount Sopris Nordic Council operates some 13 miles of trails at Spring Gulch Trail System outside Carbondale, also free. 
Here are Hamilton's favorite trails:
1. Aspen High School Trails and the Moore Trail. "These are some of the best race trails I've ever skied on. The terrain is super-varied, with lots of twists, turns, steep uphills and rocket-fast downhills."
2. Spring Gulch. "All of the trails are cut through the sagebrush in really fun, rolling terrain, making you feel like a Formula 1 driver as you fly through the turns and down the twisting downhills."
3. Two Creeks Trail at Snowmass to Owl Creek Trail. "The Owl Creek Trail from Snowmass to Aspen is unbelievable if you're looking for a long, mellow cruise through huge meadows and aspen groves."
-Cindy Hirschfeld of Modern Luxury Aspen