With the winter 2021-22 season right around the corner, the mountains are calling…and you must go! Read up on some tips for whipping your legs into shape before hitting the slopes this year with advice from Aspen locals.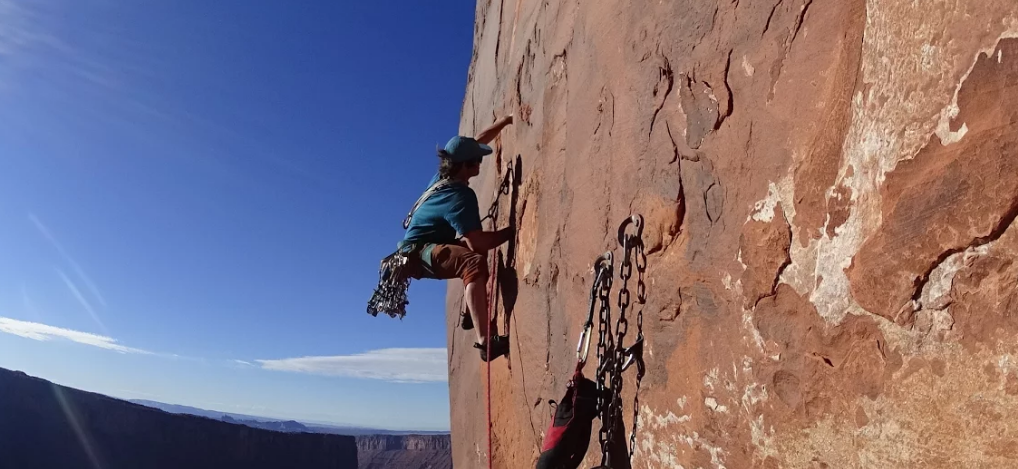 Colter Hinchliffe, local athlete:
"To get ready for ski season I usually rock climb hard through the fall season. Climbing is good cross training for skiing both mentally and physically. Keeping my mind sharp, focused, and used to exposure is a great way to enter the ski season, when confidence and self-awareness is key. Climbing also keeps me strong, limber, and physically aware. All of these benefits are great and almost bonuses because I just love to climb so much anyway. The climbing season gets me right into early winter as the best time to climb is when the temps are down in the 40's and 50's providing great friction and less slippery, sweaty palms. Those temps and the climbing season can sometime stretch all the way to Halloween up Independence pass and into December down in the Moab area. Climbing begins to overlap with early turns, which I frequently take advantage of, starting as early as the first week of October. Those early season days up the pass and other places give me another chance to prepare for the long winter ahead. Getting my feet used to being in my boots and realizing what gear needs to be replaced is a crucial part of winter! The way I see it is, the sooner I get those new pair of gloves or goggles, the more value they have for the overall winter!"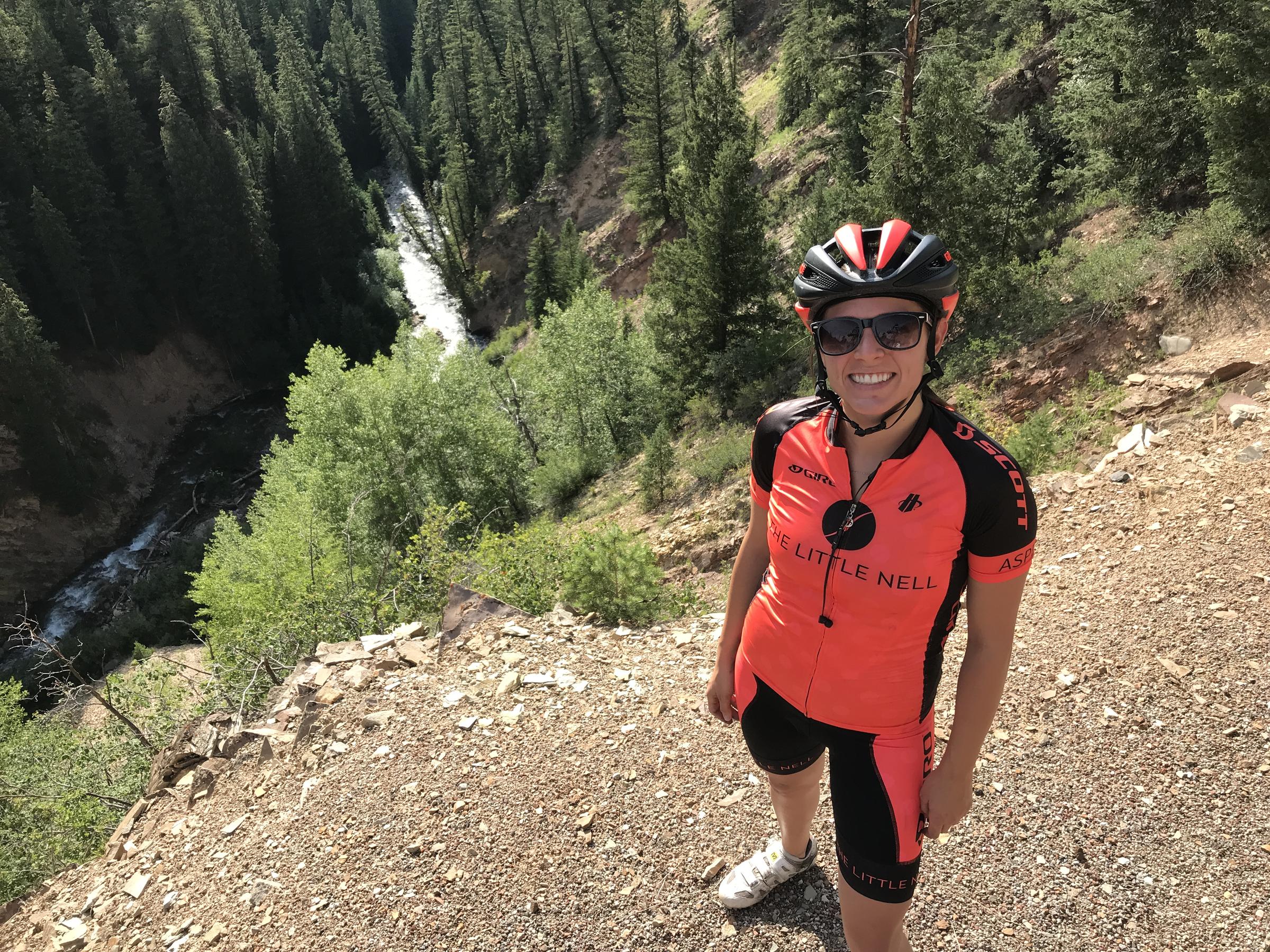 Janelle Patrick, Public Relations Manager, The Little Nell:
"Pre-season training is crucial for preparing the muscles used in skiing, as well as preventing injuries. I teach Body Pump at the Snowmass Club and Red Brick, which is a great class for building strength and toning muscles. In addition to two Body Pump classes per week, I also do three ski conditioning interval workouts - 30 seconds of work and 15 seconds of rest. When developing my workouts, I focus on exercises that work the quads, glutes, hamstrings, and core, and that enhance agility, balance, power, and stamina. My favorite leg exercises are jump squats, side walk squats with a resistance band, side-to-side ski jumps, stability ball hamstring curls, and lunges with my back leg on a Bosu ball or chair. For core strength, I do forearm planks with alternating toe taps to the side, plank ski jumps, weighted torso twists, side planks with hip dips, and superman to strengthen the back. I also do single leg hops front to back and side to side to improve balance. On the days I'm not in the gym, I like to cross-train with hiking and road biking. I opt for steeper hikes, such as the Ute Trail and Cathedral Lake, to really fire up the quads and glutes."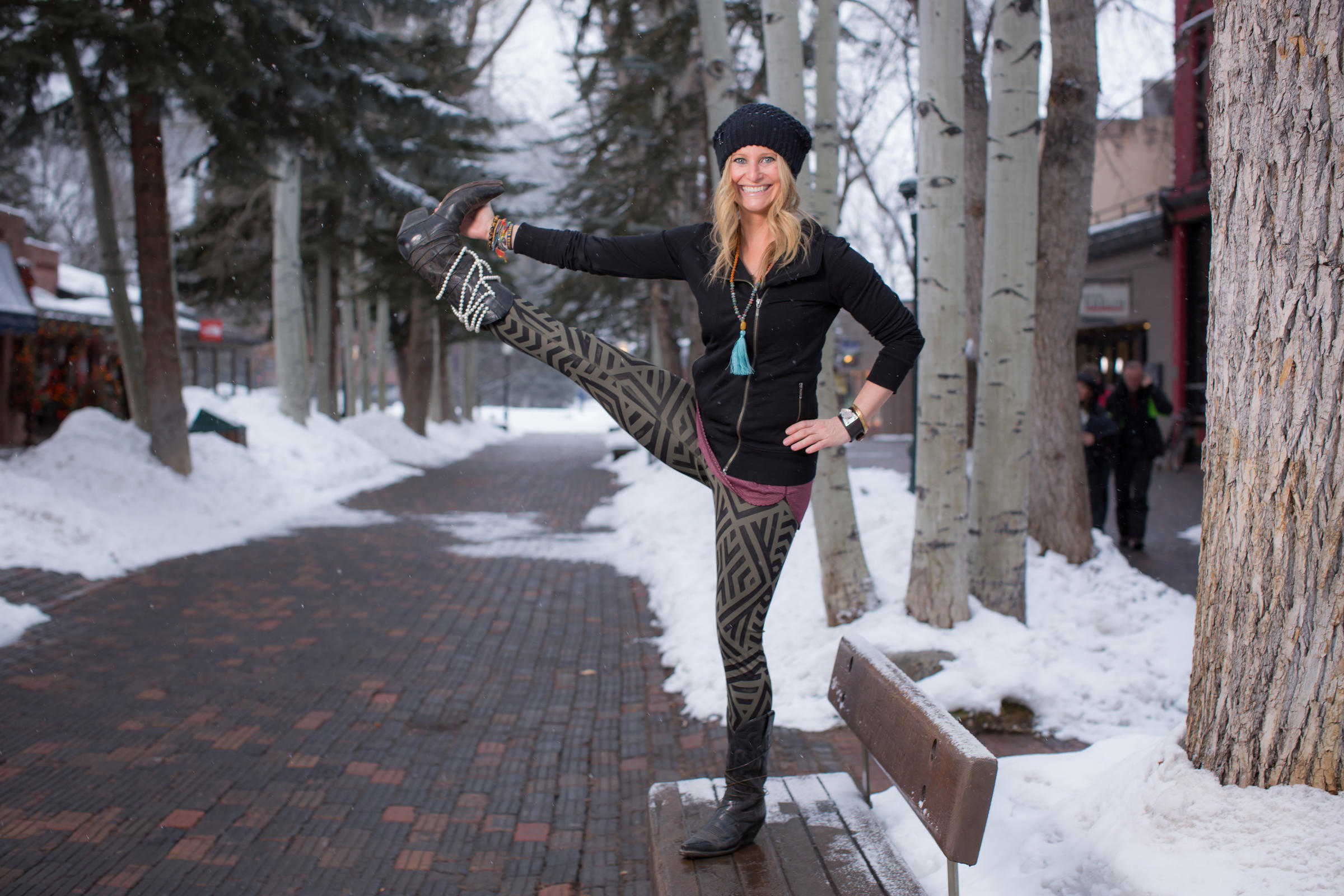 Courtney Smith, Creator, Owner & Teacher of Thug Yoga®:
"For me, as a snowboarder, I try to do as much balance, stability and core work as I can before the winter season starts.  I also pump up my uphill cardio a bit so I have the stamina for hiking the Bowl, the Wall, or Buttermilk Pipe.  As with all training, equilibrium is important, so I continue my regular yoga practice for flexibility, breathing and focus, but emphasize a bit more of the muscles used in snowboarding.  It's really important to have that balance between strength and flexibility so that your muscles don't tense up when they're forced into an odd position by an unknown object, awkward landing or fall while shredding.  For snowboarding, I also stretch shoulders and strengthen wrists as this is where we tend to land if we fall.  A ton of snowboarders have shoulder injuries!   Finally, for the ultimate balance of Aspen winter…I start to train my liver by sipping on tequila at Mi Chola or Aspen Brewing Company beer whenever possible. Wondering where you can start? See my recommendations below.
My favorite ways to work on balance, core, and stability:  Yoga; HIIT classes Jewish Community Centre; Boxing classes with Arielle VanderSchuit (Lace Up Boxing); Paddleboarding.
Uphill cardio:  hiking or biking anywhere—-we have so many options!  One of my favorites is a bike to the Bells with the leaves changing. 
Flexibility:  I practice Ashtanga Yoga or Thug Yoga on my own, but also attend classes at Aspen Shakti. Warrior/chair poses for spine and legs are not only good for flexibility and mobility but also strength needed for shred season.  Wide leg folds are good for stretching inner thighs and hamstrings (actually really important for skiing). Cross leg stretches are good for muscles around IT band For shoulder and chest openers I think puppy pose is the jam as well as camel and bridge poses."
Ready to book your winter getaway? Get started NOW!
The biggest local tip? Carrying your skis properly! Watch our video below to perfect the technique before the season begins:
Follow us on social @AspenCo for a chance to be featured on our website and social channels!