Sit in the bar at nearly every restaurant in Aspen, and sample the same fabulous food served from the regular menu at a fraction of the price, in a more relaxed setting. Below are just a few options for various bar menus aka Aspen's best kept and most affordable secret.
Cache Cache: The bar menu at Cache Cache is a great option to taste finer dining in Aspen without breaking the bank. All entrees are just over $20, and the warm bartenders are known for making guests come back again and again.
Steakhouse 316: Owned by local restaurateurs Craig and Samantha Cordts-Peaces, Steakhouse 316 caters to meat lovers as well as seafood connoisseurs. The petite bar area offers a condensed menu with affordable favorites such as the steak and eggs (complete with sautéed asparagus and shitake demi) for $17, the NY strip steak sandwich for $18, and the shrimp and grits for $18.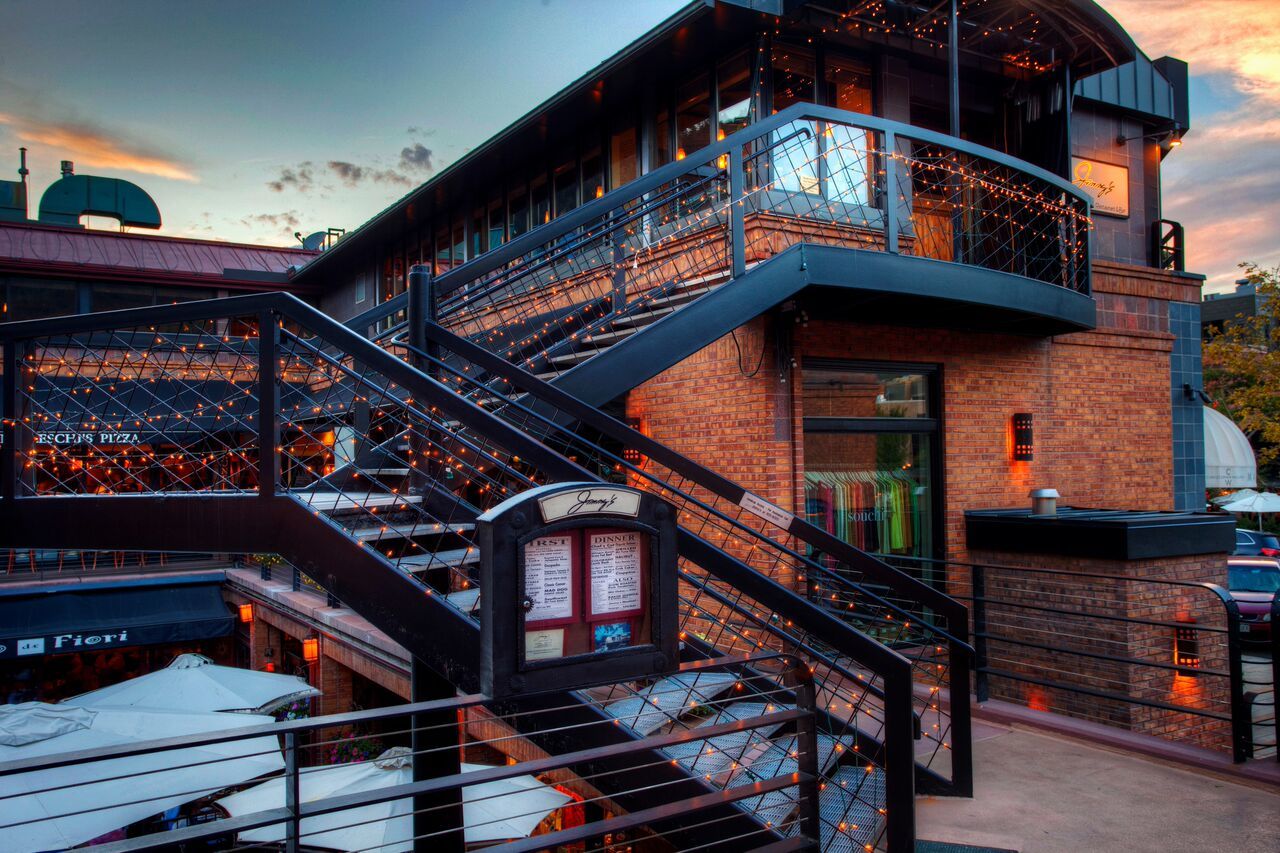 Jimmy's: The bar scene at Jimmy's is one of the most popular and lively places in town on any given night. Guests are invited to grab a bar seat or one of the few bar tables (get there early to get seated quickly) and enjoy a large bar menu with appetizers starting at $9, entrees including Jimmy's famous meatloaf for $16, Rocky Mountain Trout at $21, and the daily bar specials for $14 (we recommend Saturday night for Prime Rib of Beef).
L'Hostaria: The lively and spacious bar area at L'Hostaria is always inviting after a long day on the mountain. Snag a seat at the popular bar, and enjoy homemade pasta and various Italian dishes starting around $12.
Mezzaluna: Happy hour at Mezzaluna is from 3-5:30 p.m. throughout the entire restaurant and until 6:30 p.m. at the bar. The menu includes $8 pizzas from the wood-burning oven as well as $8 appetizers featuring various salads, pasta, and additional Italian fare.
For a complete list of dining and nightlife options in Aspen click here.