Our Aspen Saturday Market is in full force this summer! If you're not able to make it to the Market, check out this list below of our local vendors and how you can still shop and support their business. Thanks for supporting local!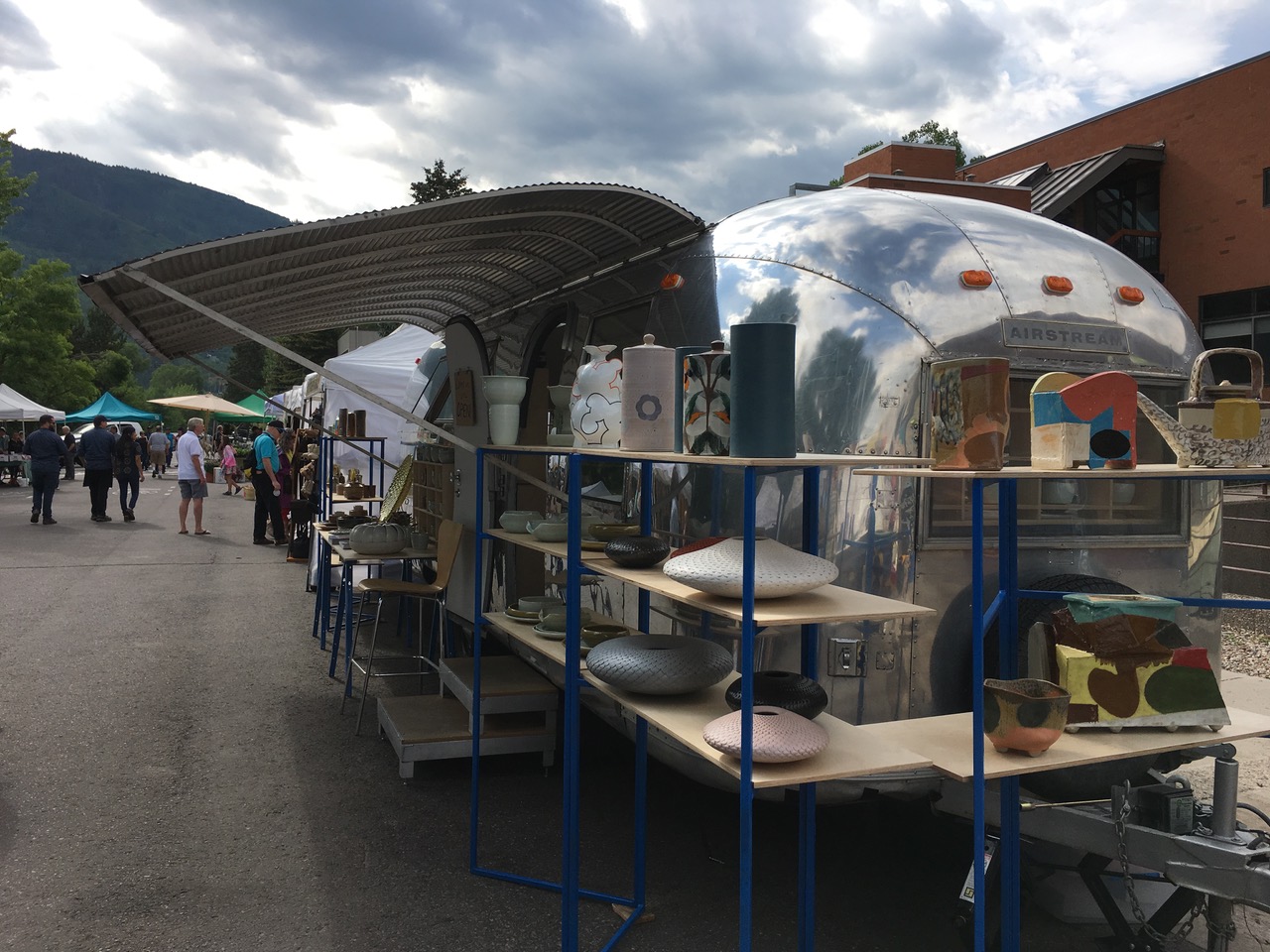 Artstream Gallery has been putting contemporary ceramic art on the street for 20 years, from Aspen to Houston, Los Angeles to New York. Visit their website to shop and support this vibrant local business.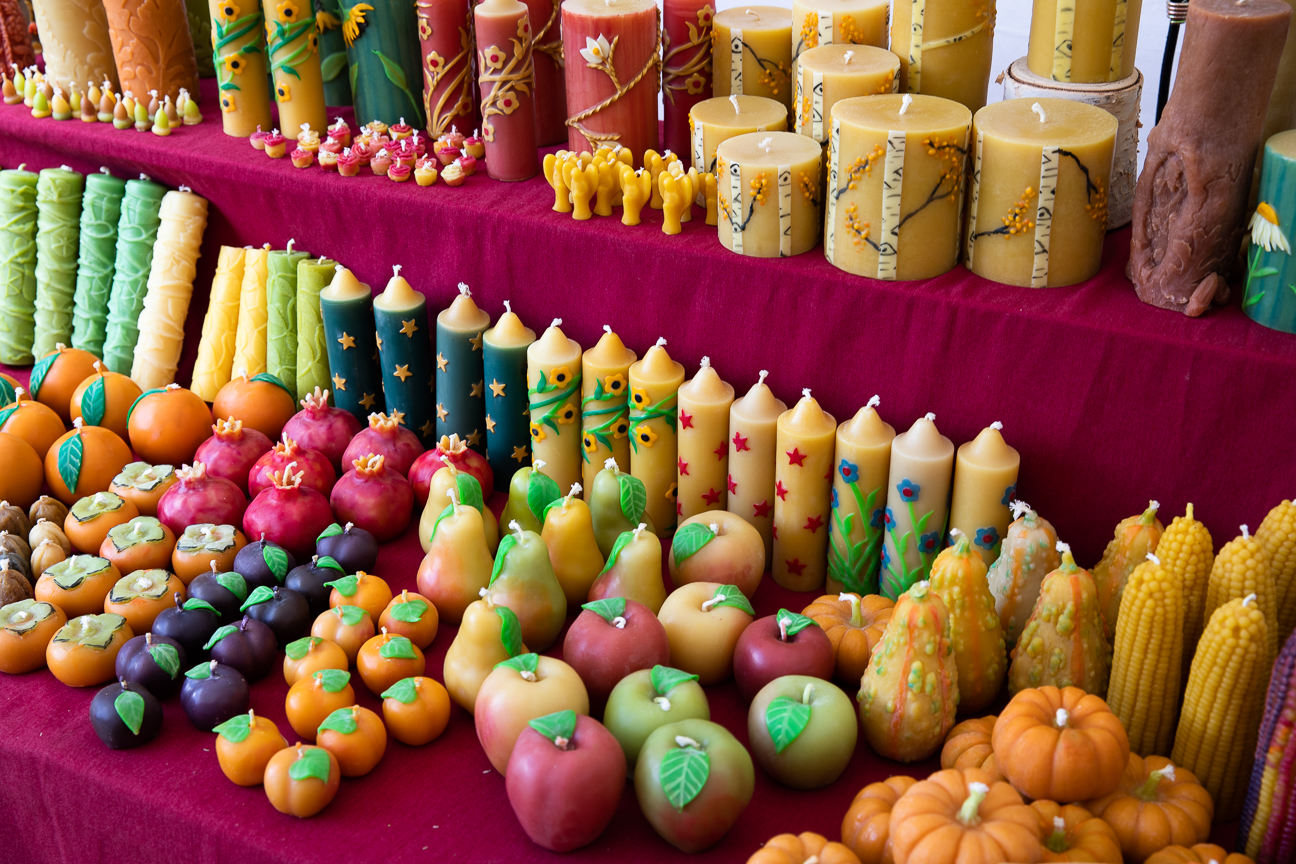 Bee Happy Candles makes 100% beeswax candles from molds that she also designs and makes. They are inspired by nature and embellished with color using various surface application techniques. Located online here  she can also be found on Facebook, Instagram and at her studio in Carbondale kitty-corner from Sopris Park at 710 Euclid Ave. 
Phone: 530-220-4233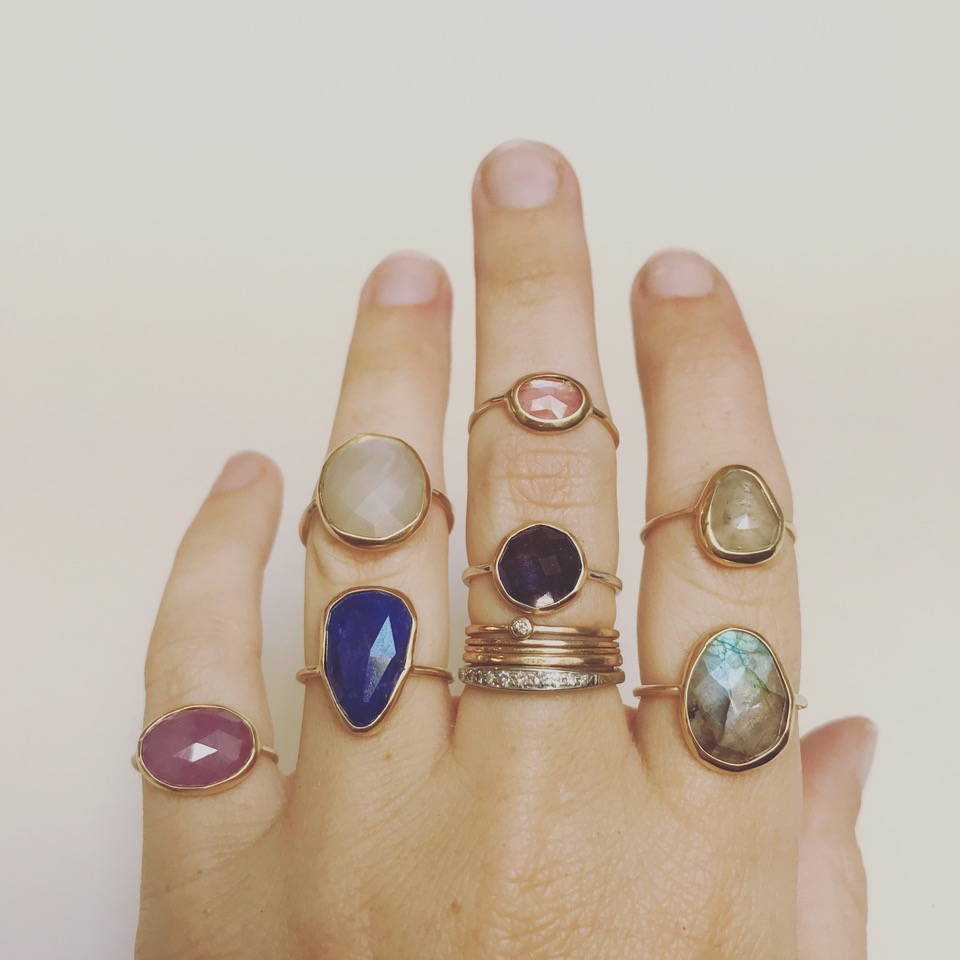 Caitlin Dunn Jewelry features handmade, elegant and minimal jewelry. Collections are inspired by nature, travel and simple design.
Available for purchase online at www.caitlindunnjewelry.com. At her studio at The Red Brick Center for the Arts by appointment only, 110 E. Hallam St. #123. Also available at Pitkin County Dry Goods and O2 Aspen. 
www.caitlindunnjewelry.com, [email protected], 970-618-5870
Jane Dupree Fiber Arts/ Inspiritus Design Works LLC:  Shop handwoven and felted wearable art and home decor, made from sustainable, local Colorado fibers.
970-773-4214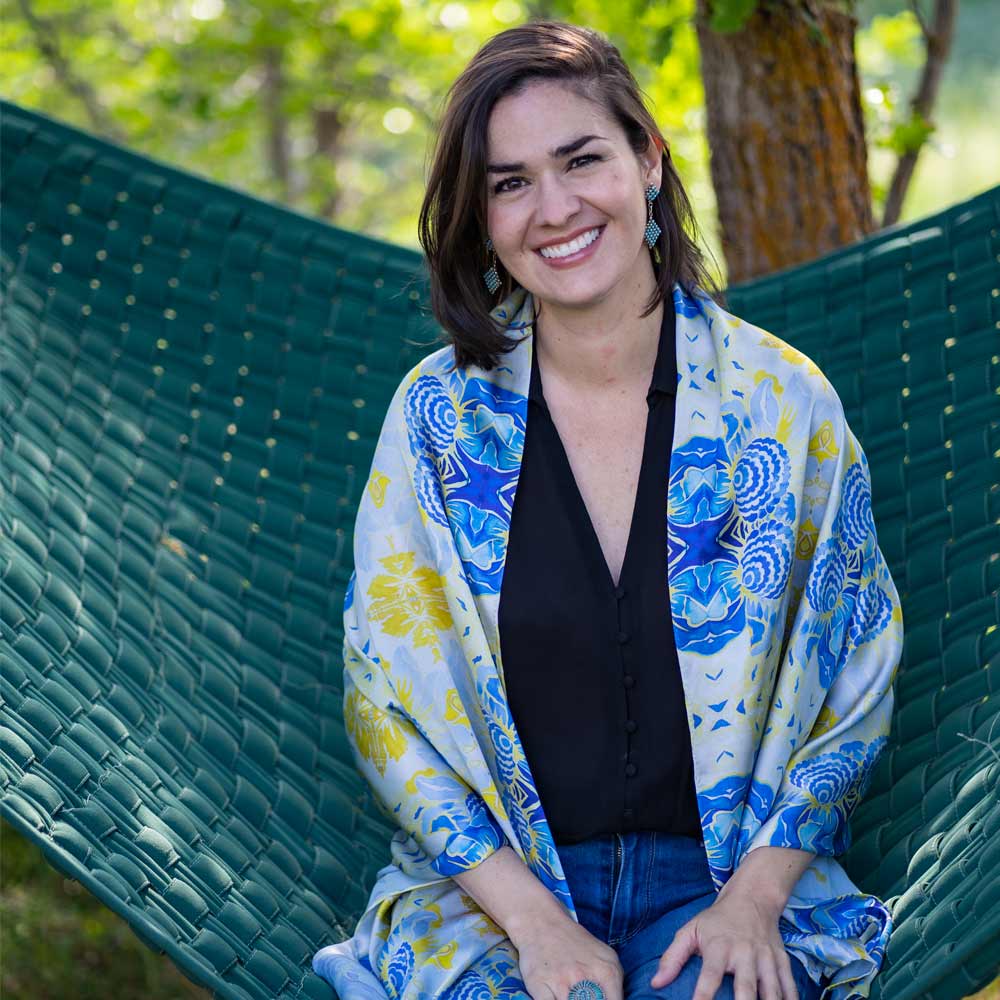 Isa Catto Studio Outside the lines. Beautifully things, thoughtfully made, designed for possibility. They would love to welcome you to their Woody Creek studio to experience their take on local color. 
The studio is open by appointment by emailing [email protected]. The collection can be shopped online at isacatto.com. For a glimpse inside their studio life  
find them on Instagram @isacattostudio.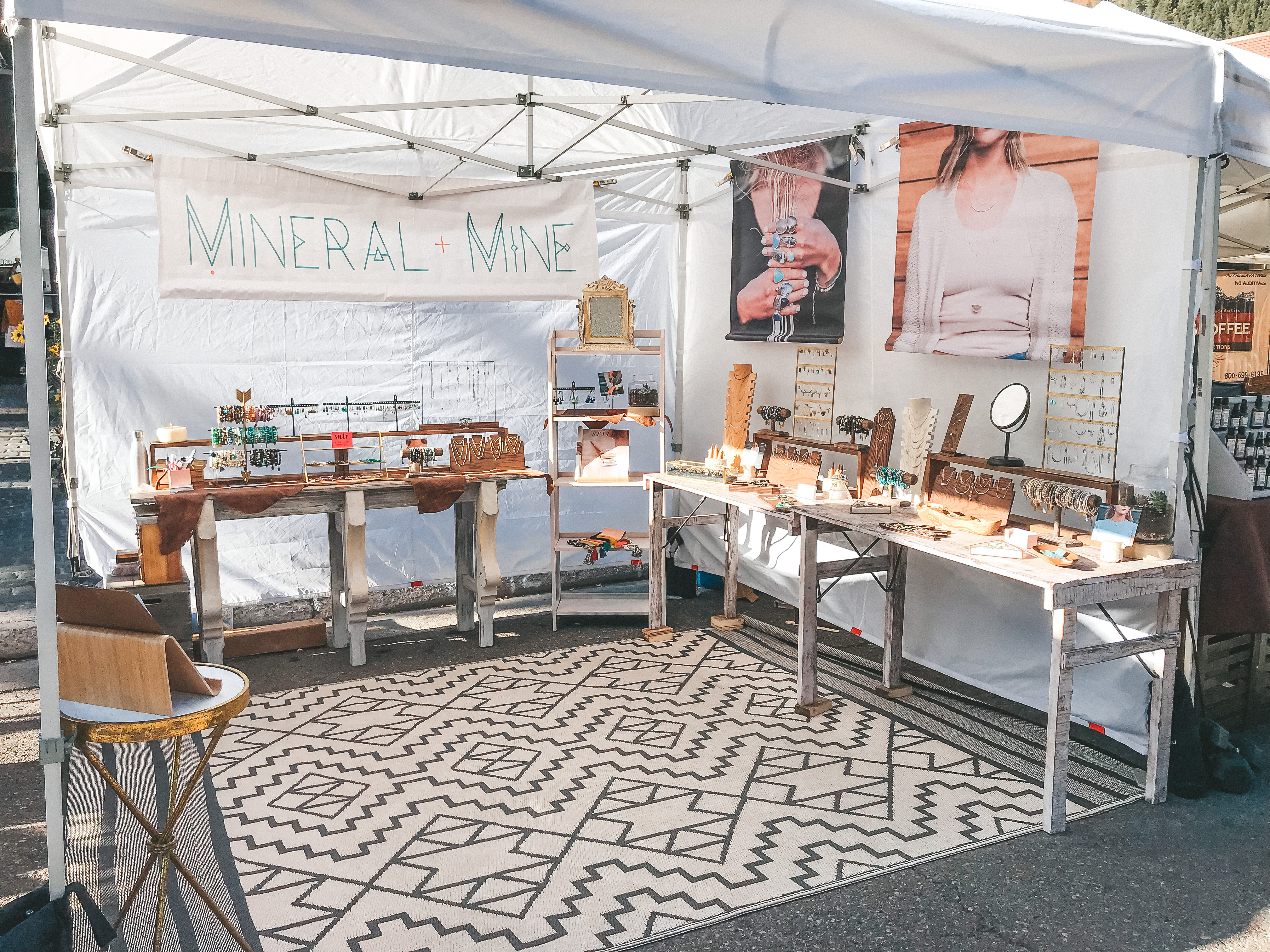 Mineral + Mine is a collection of handmade gemstone jewelry with a mountain boho vibe. She is a one-woman-show and designs, creates, and ships every piece from start to finish; her collection includes earrings, bracelets, rings, and necklaces in sterling silver and 14k gold fill.
Where to find her: Her studio is located in the Red Brick Center for the Arts, and is available for shopping appointments weekdays 10-4. Her most current pieces are also posted online on her Instagram and website. 
You can contact her here: Kate Flynn, [email protected]
110 E Hallam St, Studio #101 at Red Brick Center for the Arts. Open for shopping by appointment.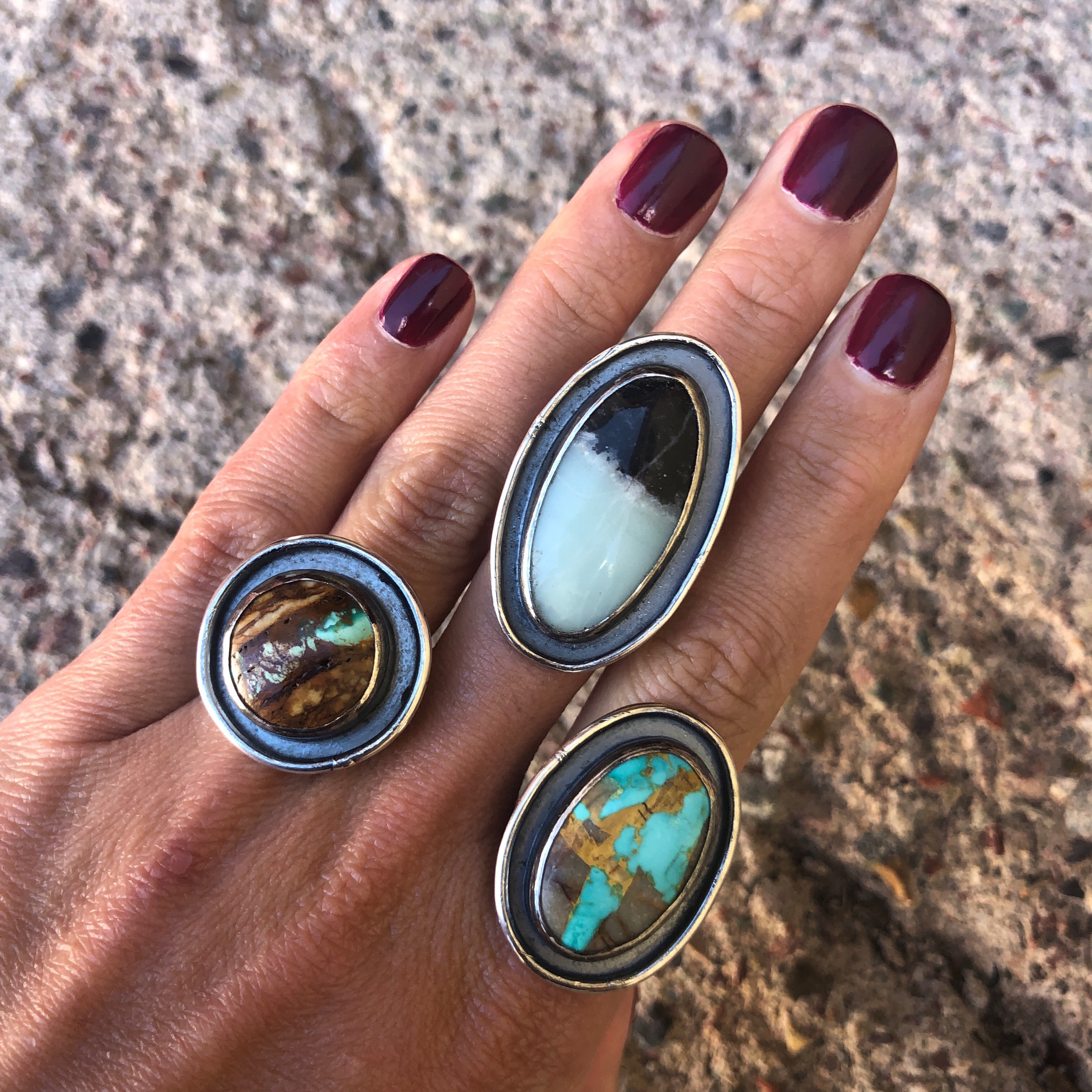 The Pointed Arrow offers handmade organic boho jewelry inspired by nature and created with love. Unique talismans to give life a little extra magic. Their goods can be purchased at: Kali's Denim (Aspen), Pitkin County Dry Goods (Aspen), and Launchpad (Carbondale),
Siam Castillo Aspen Handmade Jewelry can be found all summer at their Studio 517 on Hopkins Avenue, under Harvey Meadows gallery on a summer market street! 
Open Sat, Sun 9-6 and Wed-Fri 11-6.
Susan Carrolan Millinery is best known for her hat booth at the Aspen Saturday Market, where she has been a fixture for 12 seasons.  This season you can find her in her conveniently located studio at the Aspen Airport Business Center, right across from the airport.  A short bike ride from Aspen on the Rio Grande Trail. Come visit and see how they make the hats and visit their boutique in the front of the shop. They have plenty of summer hats to choose from made primarily from Panama straw that are great for sun protection at Aspen's high elevation.  A fun "made in Aspen" souvenir to take home that you will get years of good wear out of. You can also find her at the Basalt Sunday Market this summer.

Prices range from $165-$250
Studio Address: 408 Aspen Airport Business Ct, Unit 1-C
Aspen, Co 81611
970-309-7044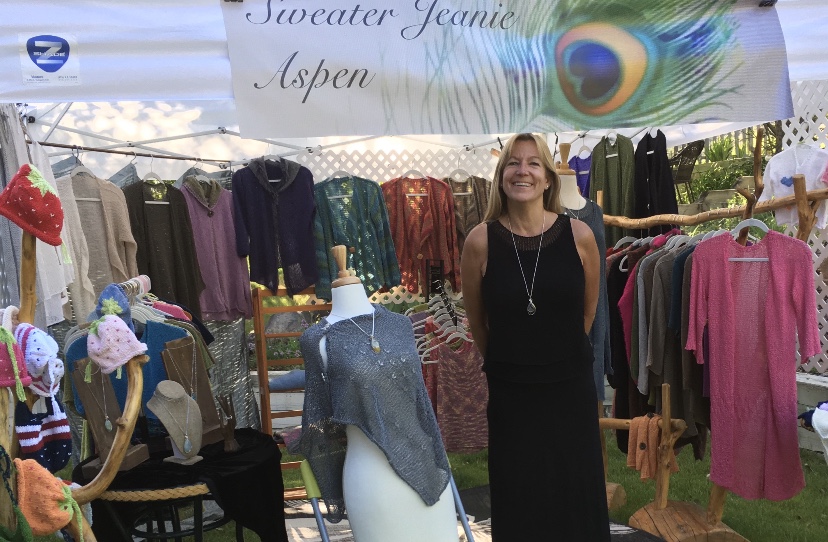 Sweater Jeanie has been designing and creating beautiful designer knitwear with Aspen clients for over 30 years. For all of her latest designs and colors, email her on the contact page of her website, located here.
Taylor and Tessier features designs inspired by fresh spontaneous beauty and timeless causal elegance. Hand Crafted from ethically sourced materials in Carbondale, Colorado. Shop their collection online here or contact them for further purchasing details: [email protected] 970.340.4079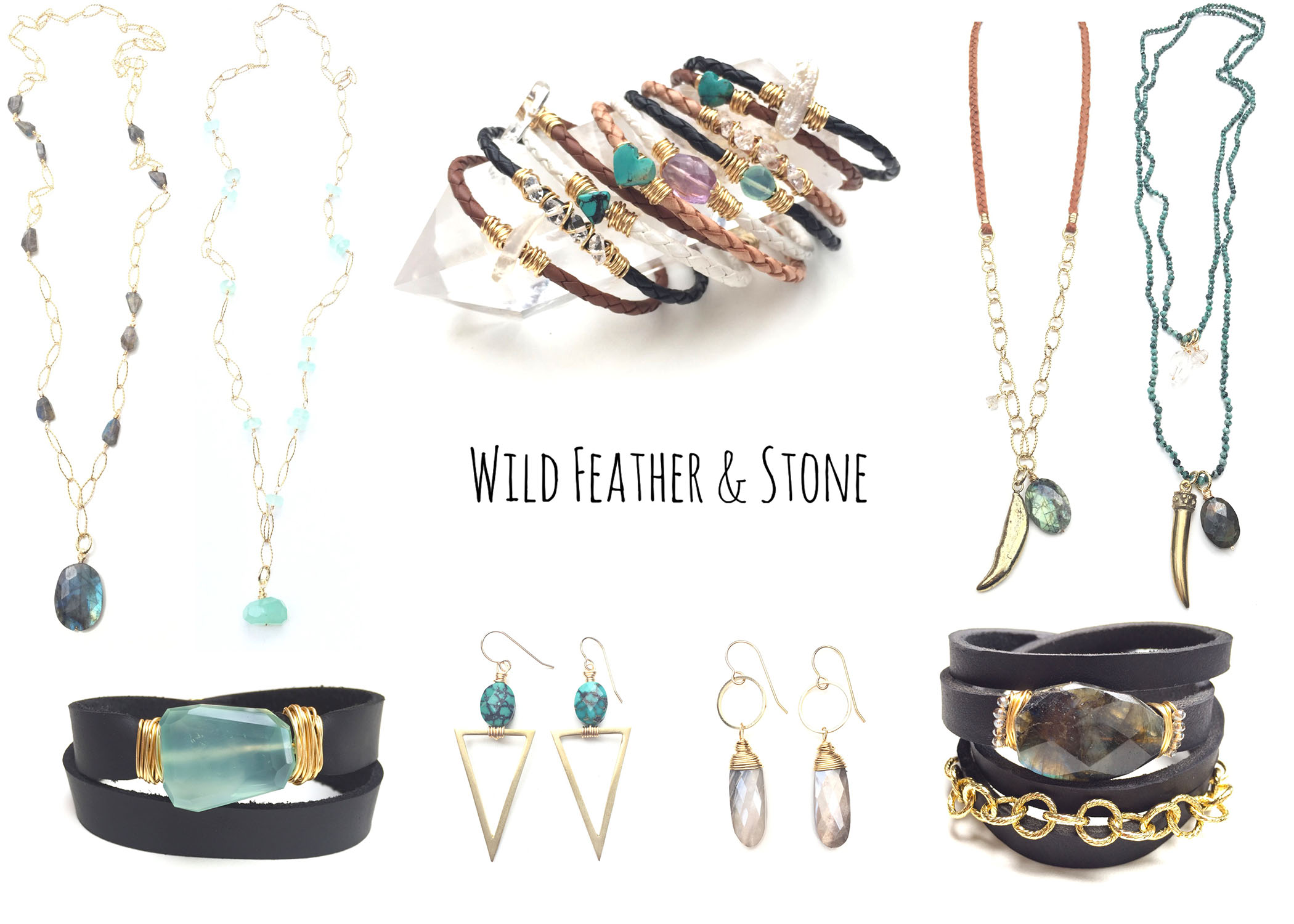 Wild Feather and Stone's jewelry reflects the designers love for natural, organic beauty and her eye for things that shine.  With incredible attention to detail and quality craftsmanship, each design is one of a kind. Each piece is created from hand-selected gemstones, and carefully chosen leather hides, along with other recycled and naturally sourced materials. 
For a personal, private & safe shopping experience, she is bringing her collection to your hotel/condo/home or you can see her full collection by visiting her studio in Carbondale. To schedule a personal shopping experience contact her directly. 
You can also find the largest collection in Aspen at: Aspen Emporium and Flying Circus. Also available at Misstyx and Local Color in Snowmass. They will also have their full booth setup at the Basalt Sunday Market from July 19th - September 6th.
Shop online here.
Contact info:
Emily Gustafson, owner/designer
Wild Feather and Stone
970.948.6859
Follow us on social @AspenCo and tag us in your local purchases!