No Car? No Problem! Pedestrian Friendly Aspen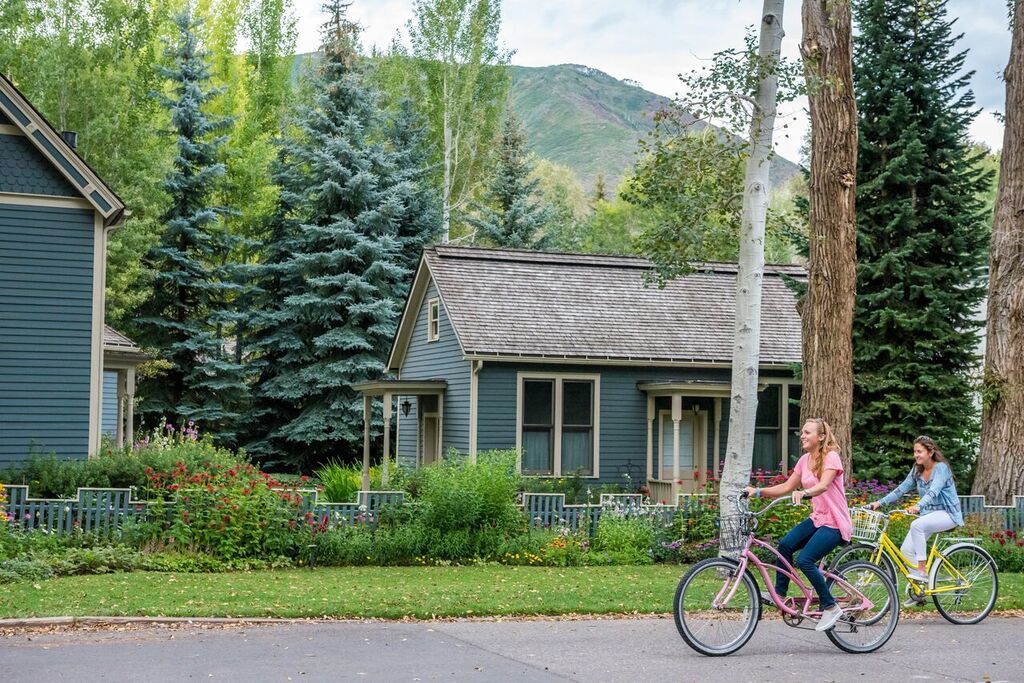 Constantly attracting visitors from around the nation, Aspen is one of the most desirable destinations to visit year round. With the countless activities Aspen offers, transportation is a big and significant factor, and driving less might be the key to ensure an efficient day in Aspen. Easily dodge the hassle of a car with these local transportation options:
NEW! Downtowner – This is an eco-friendly and free way to get around Aspen. Simply download the app to set a pick-up and drop-off location and enjoy a fun ride in this cart-like, electric vehicle.
Walk – Aspen is a very walkable and pedestrian friendly town, with numerous flashing crosswalk signs and roads with no thru traffic, making it easy to get around town safely. The downtown Cooper-Hyman pedestrian malls help maintain the town's urban feel, while also eliminating automobile traffic and creating a pleasant walkable downtown area with a number of shops, galleries, restaurants and bars all accessible on foot. Added bonus, the walking malls are conveniently located to Rubey Park for those who are heading to or coming from down valley.
We-Cycle – No bike? Don't fret! The WE-Cycle is a fast and easy way to rent a bike 24/7. Almost all WE-Cycle stations are within 300 feet from a RFTA bus stop. If you're looking to take a stroll out of town, Aspen offers many different trails and paths leading to Snowmass Village or even further down valley - a great way to zip past traffic! Aspen is a bike friendly community, with many trails and pedestrian bike ways available to facilitate parking your car and enjoying the freedom associated with bike travel. Home of the Rio Grande Trail, 44 mile stretch of continuous trail between Aspen & Glenwood Springs as well as a system of trails connecting Aspen and Snowmass Village and Woody Creek. Utilize the Pitkin Outside Map to plot the best commuter route options.
RFTA – The Roaring Fork Transportation Authority (RFTA) provides commuter bus service from Aspen to Glenwood Springs to Rifle. The bus will take riders all the way down to Snowmass for free, allowing for easy and free access to all four mountains in the winter for free. For bus schedules, tracking, and maps of RFTA's routes, click here.
Parking– If you choose to drive to downtown Aspen we have several parking options.
For more information on getting around Aspen click here.