Vegetarian, vegan and gluten-free diets are trending around the world as we search for the foods that make us feel good from the inside out. Several of Aspen's restaurants provide alternative meal options, whether you modify your diet for health, beliefs or curiosity. Try some of our favorite gluten-free, and vegetarian/ vegan-friendly restaurants mentioned below.
Gluten-free Menus
Many of Aspen's restaurants offer gluten-free menus or specific dishes for those who are celiac or avoid consuming gluten. Hops Culture, a new restaurant-bar serving upscale American comfort food, can prepare many dishes without gluten, such as Mini Chicken Tacos, Shrimp Ceviche, Hops Chop salad, Miso Mac and more. For those who enjoy Asian cuisine, Nobu's Matsuhisa Aspen offers a complete gluten-free menu with plates, such as Edamame, Broiled Black Cod with Miso, sushi rolls and Mochi Ice Cream. Matsuhisa also provides gluten-free tamari as a soy sauce substitute. Additional gluten-free friendly Aspen restaurants include the Limelight Lounge, and Prospect.
Vegetarian/Vegan Options
Aspen's eateries often prepare food with organic and locally sourced ingredients, while honoring the dietary preferences of vegans and vegetarians. Spring Cafe, an organic juice bar and natural café, serves an entirely vegetarian menu with vegan and gluten-free dish options. Local favorites include Avocado Toast, the House Made Black Bean Burger, Summer Rolls, and vegan Pad Thai.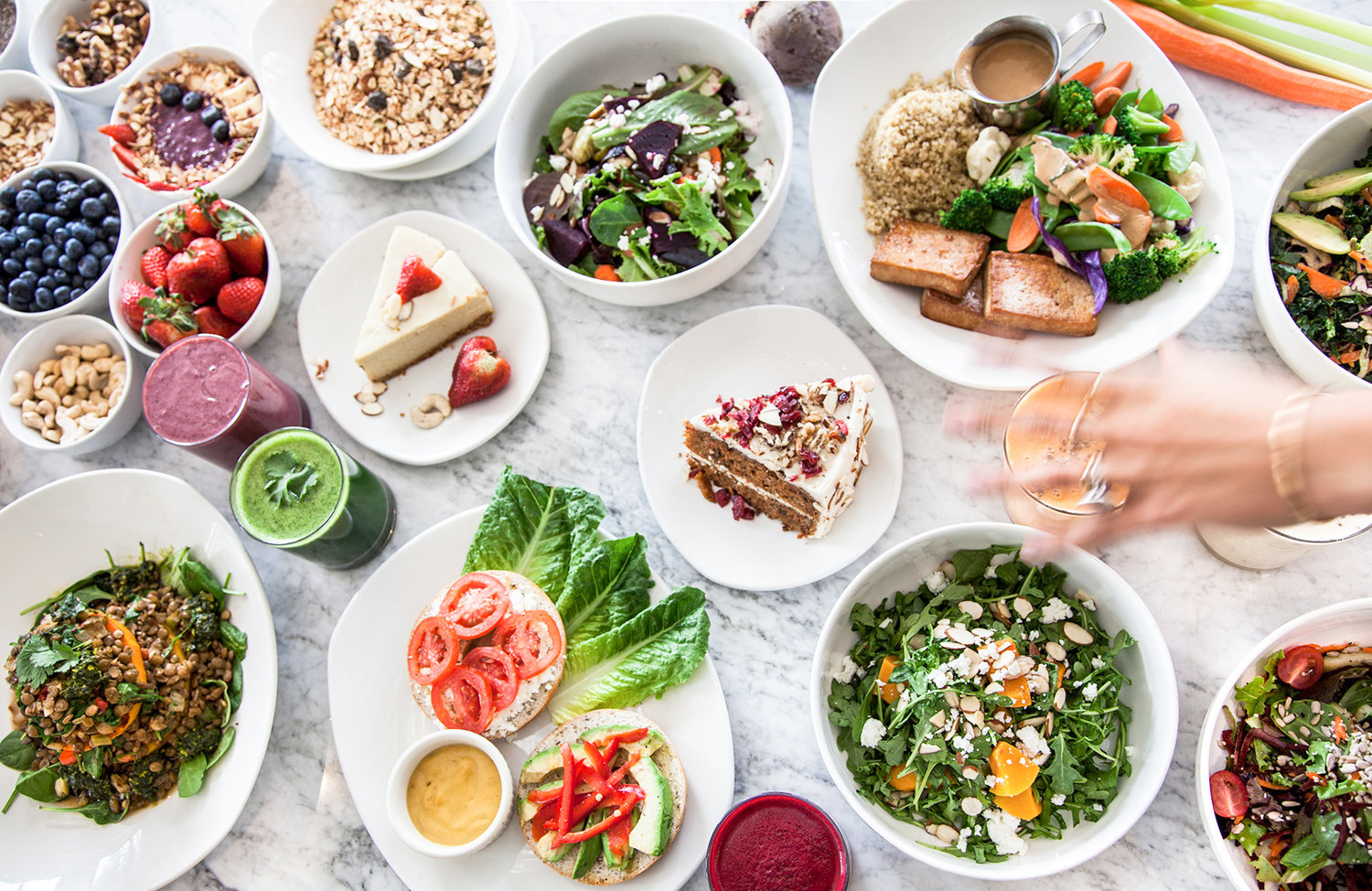 Photo courtesy of Spring Cafe 
Although not completely vegetarian, Pyramid Bistro serves "Nutritarian cuisine" with vegan options and vegetarian options. The menu changes based on available fresh ingredients, but current veg-friendly dishes include Vegetable Potstickers, Crispy Summer Pea Gnocchi and Ginger Marinated Organic Tofu. Although there are countless options, additional favorite Aspen restaurants with plenty of vegetarian and vegan menu options include The Wild Fig, Element 47 and Meat and Cheese. 
The majority of eateries around town are happy to accommodate any and all dietary needs. Call restaurants before your meal to get an idea of which dishes to expect!