Whether you are traveling to Aspen or another destination, we always encourage responsible travel. From packing lighter to traveling nonstop, here are five tips on ways to make your travel day a sustainable one.
Pack light and carry on. Did you know if every passenger on a flight packed even just one pound less, we would save 23,000 metric tons of CO2 per year? On your next stop save money, time, and effort by packing lighter and bringing just a carry on. In Aspen, during the summer all you need are a good pair of hiking shoes and a few layers of clothing!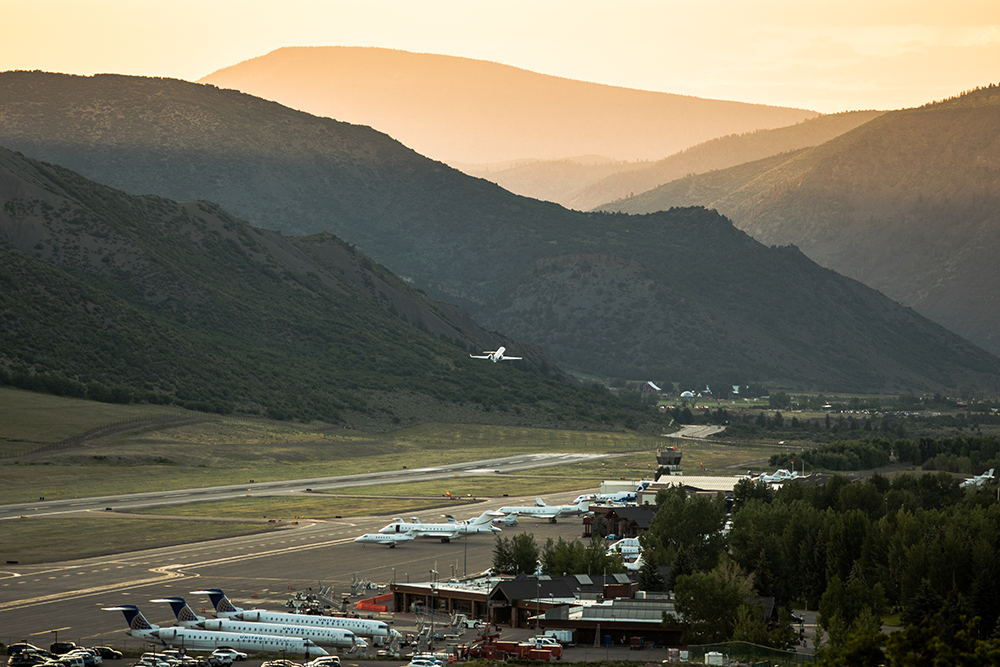 Fly nonstop. Flying nonstop is the single biggest action one can take, and it also saves time! We realize Aspen is a harder airport to fly into with less direct flights than most cities, but there are plenty of nonstops into Denver and a great way to utilize carpool opportunities with other travelers! Check out current Aspen/Pitkin County ASE nonstop flights here and explore other ways to get to Aspen here.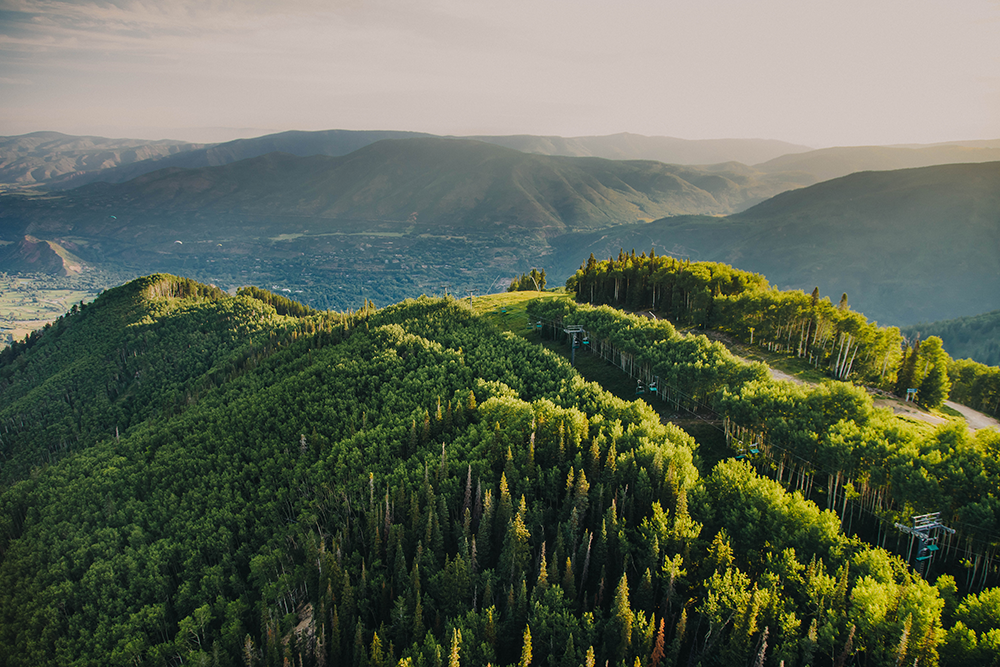 Choose a low-carbon airline. By selecting an airline with better fuel efficiency, you are helping that airline take a strong step towards decarbonization. Luckily, all airlines flying into Aspen including Delta, United, and American Airlines, have all publicly made statements and initiatives toward using SAF fuel and becoming carbon neutral as a long-term goal. Additionally, Aspen/Pitkin County ASE airport has formed a partnership with The Good Traveler program which reflects the County's overall commitment to climate action by encouraging its citizens and visitors to offset their travel. Learn more here.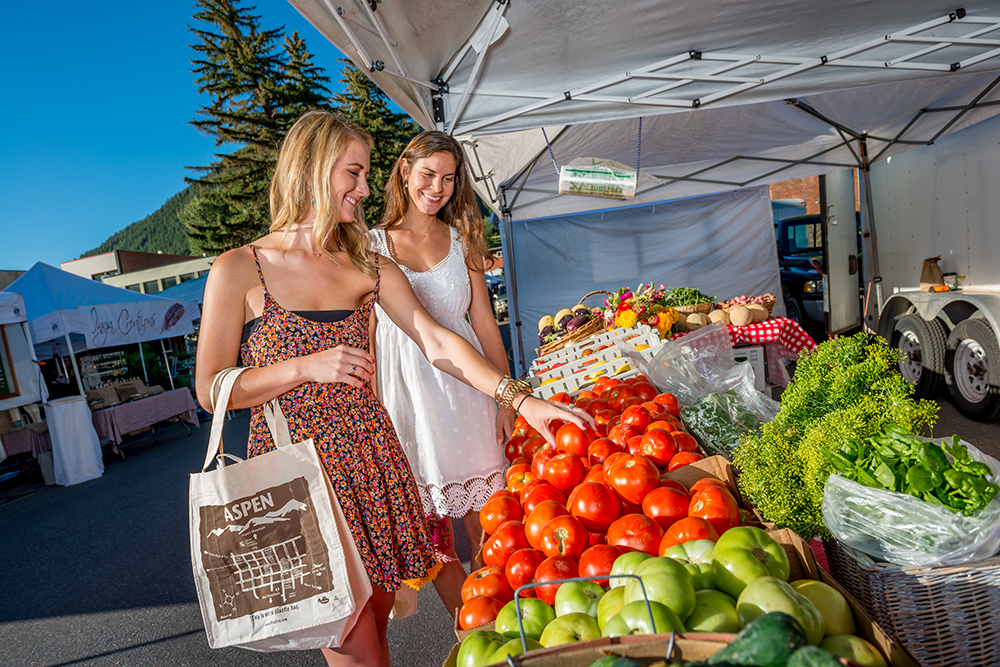 Avoid using single-use plastics. Bring your own water bottle when you travel! Not only will you need it in Aspen, but you can stay hydrated with multiple water-filling stations located at every terminal and around our downtown area.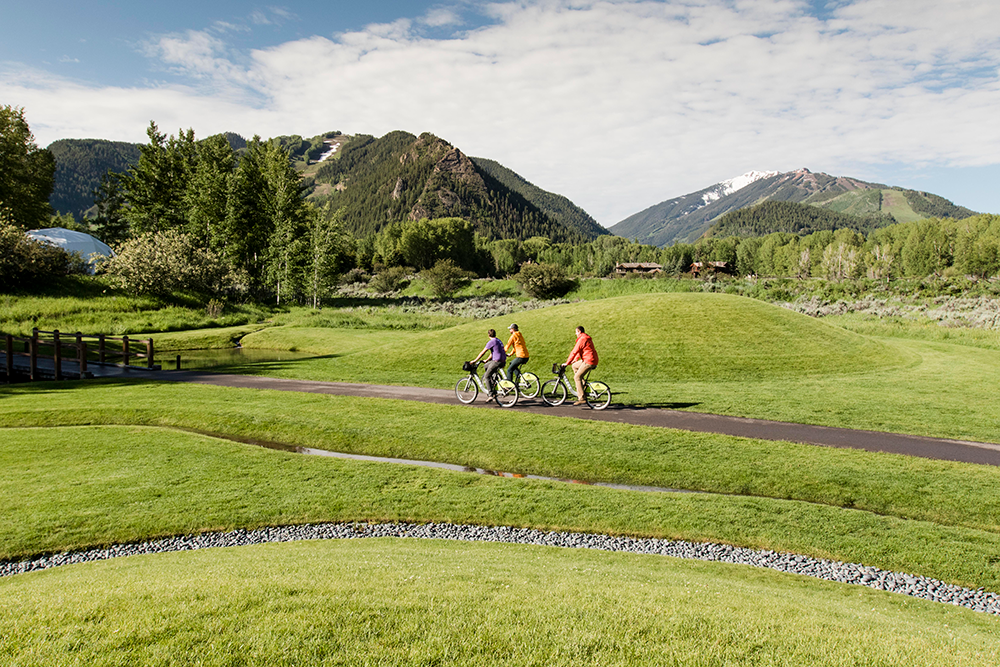 Ditch the Keys! Aspen is the definition of a small town and upon arrival we encourage our guests to enjoy a car-free experience. Walk, ride a bike through our local bike share program WeCycle, or utilize the Roaring Fork Transit Authority (RFTA) which offers frequent, clean, and FREE transportation to and from the airport, downtown, Woody Creek, the Intercept Lot, and Snowmass Village. Learn more here.
Learn more about the ways Aspen is valuing sustainability to preserve our destination here.
Tag us on social @AspenCo to be featured on our website and social channels!