Aspen Film's 40th Annual Filmfest returns to Aspen September 23-29, 2019. Screenings will take place and the Wheeler Opera House and Isis Theatre in Aspen as well as the Crystal Theatre in Carbondale.
This year's festival includes four to six films per day as well as filmmaker and panel discussions following multiple films including: Behind the Magic with Don Hahn, From Book to Screen: Leave No Trace and Taking Documentary  to The Extreme.
A few highlights for this year's festival include:
A Hidden Life  Monday, Sept. 23, 7 p.m., Wheeler Opera House. Based on real events, A HIDDEN LIFE is the story of an unsung hero, Franz Jägerstätter, who refused to fight for the Nazis in World War II. When the Austrian peasant farmer is faced with the threat of execution for treason, it is his unwavering faith and his love for his wife Fani and children that keeps his spirit alive. (USA, 2019) Director: Terrence Malick

Judy: Tuesday, Sept. 24, 5:00 p.m., Wheeler Opera House: Winter 1968: Showbiz legend Judy Garland (Renée Zellweger) arrives in Swinging London to perform in a sell-out run at The Talk of the Town. It is 30 years since she shot to global stardom in "The Wizard of Oz," but if her voice has weakened, its dramatic intensity has only grown. Featuring some of her best-known songs, including the timeless classic 'Over the Rainbow', JUDY celebrates the voice, the capacity for love and the sheer pizzazz of "the world's greatest entertainer." (United Kingdom, 2018) Director: Rupert Goold; Toronto International FIlm Festival 2019

40th Anniversay Tribute: Rob Rafelson, Wednesday, Sep. 25, Wheeler Opera House: To commemorate their 40th anniversary, Aspen Film will present its first-ever Lifetime Achievement Award for Excellence in the Cinematic Arts to Bob Rafelson - renegade and ground-breaking director, producer, and writer whose career spans four decades.  Rafelson was the first recipient of Aspen Film's Independent by Nature award in 1999 so it is only fitting that 20 years later he will be honored again, looking back at his incredible career.

Changing the Game: Thursday, Sept. 26, 12:00 p.m., Wheeler Opera House:  Filmmaker Michael Barnett's richly textured documentary illuminates an issue both timely and topical, but at its core captures the warm-hearted, courageous characters living within it. Caught in the center of a national debate on transgender civil rights, these athletes channel the endurance they've learned from their sports into their ever more public advocacy battles.

We RiseUp: The Future of Humanity: 12:00 p.m., Isis Theatre: WeRiseUP asks a fundamental question: What is success? Through an intimate inquiry with leading business, entertainment, and thought leaders, along with voices of global citizens from all walks of life, the film explores new personal, systemic and collective models of success, prosperity, contribution and what it will take for humanity to create a thriving future.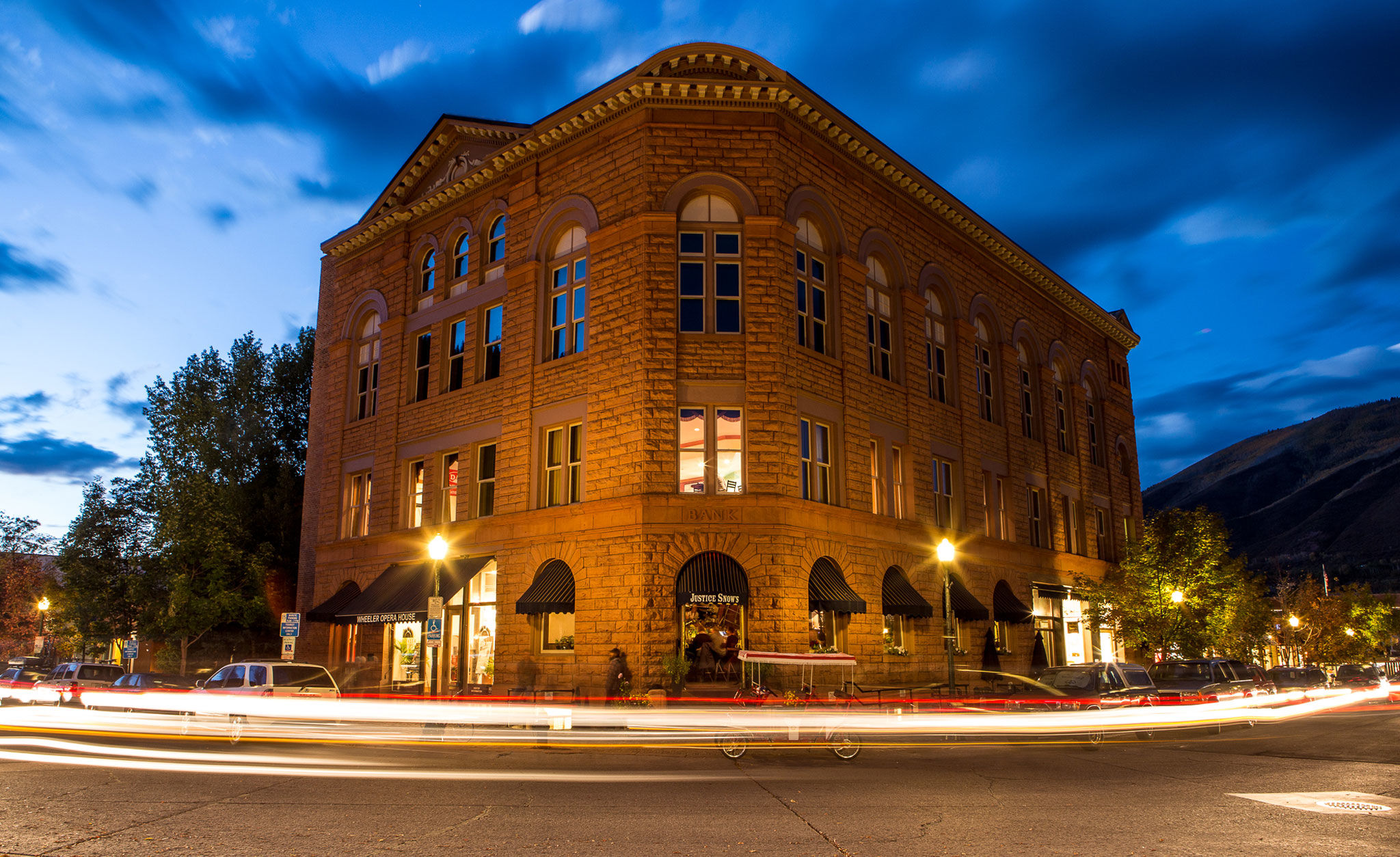 It is highly recommended to purchase tickets in advance through the Wheeler Opera house Box Office at Bonfire Coffee in Carbondale for Carbondale shows or online here.
For more information visit www.aspenfilm.org
Attending Filmfest this year? Make sure to tag @aspenfilm and #aspenfilmfest in your social posts.