Fall in Aspen is a time to be celebrated, and we're not just referring to the vibrant colors that decorate the town. Each year, our arts & culture community save some of their most coveted events for autumn, where the talent matches the vibrancy of the colors of the changing season. Get inspired by the season around you and some of these favorite arts & culture events not to be missed this season in the list below!
The Annual Aspen Film Festival: Taking place this September 27- October 2, the Aspen Filmfest is an intimate affair that allows participants to view new releases, sneak previews, surprise films and favorites from the festival circuit. A noncompetitive festival, join us in viewing fall previews, acclaimed independent films from the international festival circuit, and other narrative and documentary features.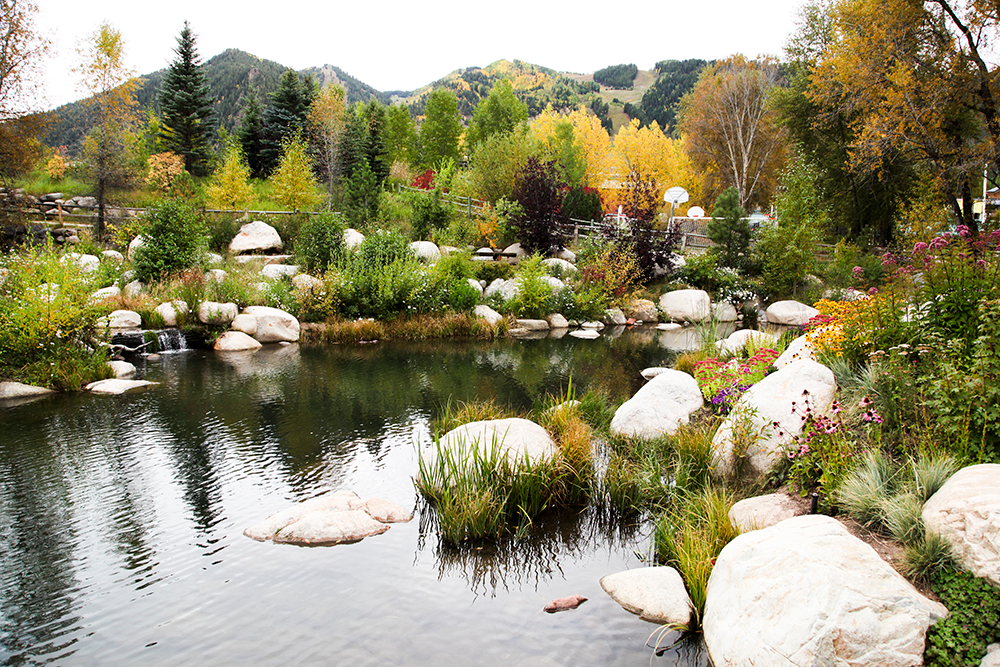 Koko Bayer: Project Spread Hope at the Red Brick Center for the Arts. In May of 2020, she began Project Spread Hope a series of installations created in response to the COVID-19 crisis as a reminder of the power of hope. As the COVID crisis unfolded she wanted to create an image that would help people feel better. You can view her installation through September at The Red Brick.
The music of the beloved John Denver will be celebrated at the Wheeler Opera House at the Inaugural John Denver Music Festival on October 7-8. Chris Collins and Boulder Canyon have toured across the country and internationally delighting audiences with their talent, warmth, humor and passion for the music of John Denver. With the show's captivating performance and stunning visuals of nature, they return to the Wheeler Opera House stage to perform many of John Denver's famous hits such as Rocky Mountain High, Take Me Home, Country Roads, Annie's Song, Sunshine and many others in an unforgettable concert in tribute to one of the greatest artists of our time.
The Annual John Denver Celebration will take place October 5-12. The year 2022 marks 25 years since John Denver left us way too soon. His music, words, and tireless work as a humanitarian and environmentalist live on in his many accomplishments he achieved in his life.  Join us we pay tribute to his timeless music and legacy.
Ongoing history tours with the Aspen Historical Society: Join the AHS for guided tours of the historical sites and scenes around Aspen, a fun and and educational way to explore area history. You can expect to explore the detailed history at the following Aspen locations: The Hotel Jerome, Victorian West End, Red Butte Cemetery, Historical Downtown, bauhaus architectural walking tour and more! Book your tour online here. 
Explore Aspen Art Museum's moving exhibit, My Dear Mountains through October 9. The Aspen Art Museum presents My Dear Mountains, a new exhibition by Gaetano Pesce, one of the world's most influential living multidisciplinary artists and creative minds, celebrated worldwide for his provocative and experimental pursuit of material, technological and social innovation. Driven by risk-taking curiosity and radical thinking, Pesce's work is renowned for blurring boundaries between art, design, and architecture.
Live music at Belly Up Aspen will be performed throughout the autumn months, leaving us all dancing until ski season arrives. A few fall headliners you can expect to see at Belly Up Aspen are Thee California Honeydrops, Matisyahu, Fruition and more. Purchase your tickets online here. 
Join DanceAspen at the Wheeler Opera House September 23 and 24 with three new works by Danielle Rowe, Matthew Gilmore and Kaya Wolsey, DanceAspen invites you on a journey through the next generation of contemporary dance.
Tag us in your favorite fall arts & culture events on social @AspenCo for a chance to be featured on our social channels and page!
Stay in the know, sign up for our Monthly Newsletter & keep up-to-date on Aspen events, activities, lodging deals and more. 
Whatever you do, we want you to make fall count this year. Get inspired in our video below!