From stage to screen, Aspen has long been the celebrated host to creative expression. Purchase tickets early and grab a front seat at one of these arts and culture events taking place this winter in Aspen:
Wheeler Opera House will kick off the winter season (Dec 1-March 23) at the Wheeler, starting off December with a festive month of sparkle and shine that will take place at the historic opera house. Their annual Aspen Laugh Festival (Feb 21-24) is a must-see to keep the laughs coming on and off the slopes. The Wheeler Opera House has joined the Colorado Historic Opera Houses Circuit – The first-ever Colorado Historic Opera Houses Circuit, is a joint promotion of five mountain opera houses, including Aspen's Wheeler Opera House. The circuit seeks to attract visitors interested in history, arts and culture, live entertainment, and private event rentals. 
Aspen Film's Academy Screenings, scheduled for December 19-23, will highlight acclaimed films which are all actively campaigning for academy Award consideration. Aspen Film's ShortsFest, scheduled for April 2-7, is considered one of the world's premier international short film and video showcases for the trend-setting art form: the short. Aspen ShortsFest offers a lively, thought-provoking, and humorous selection of drama, comedy, animation and documentary – all at 40 minutes or less.
Aspen Music Festival presents the following celebrated musicians as part of the Winter Music Recital series at the stunning Harris Concert Hall: 
February 15 – SIMONE PORTER VIOLIN, BLAKE POULIOT VIOLIN, AND HSIN-I HUANG PIANO
March 7 – Isidore String Quartet
March 21 – Yefim Bronfman piano
Aspen Words' annual Winter Words will run January through March 2024. Stayed tuned for the 27th Winter Words series announcement lineup, passes go on sale Dec 1, 2023. 
Jazz Aspen Snowmass' winter JAS Café series will feature world-renowned jazz artists in the downstairs area of Here House and The Little Nell. Stay tuned for the 2023/24 announcement lineup that will include jazz, vocal and world music in a unique and intimate setting.
The Resnick Center for Herbert Bayer Studies (The Bayer Center) located on the Aspen Institute campus, is open for its winter season. The Bayer Center, which offers complimentary admission and welcomes visitors Tuesdays - Saturdays from 12 - 5 p.m., preserves the art and legacy of Herbert Bayer, an influential modern artist, and designer who studied and taught at the Bauhaus before emigrating from Germany to the United States in 1938. After relocating to Colorado in 1946, Bayer helped lead the postwar revitalization of the city of Aspen, shaped the early artistic and programmatic vision of the Aspen Institute, and designed the historic Aspen Meadows campus.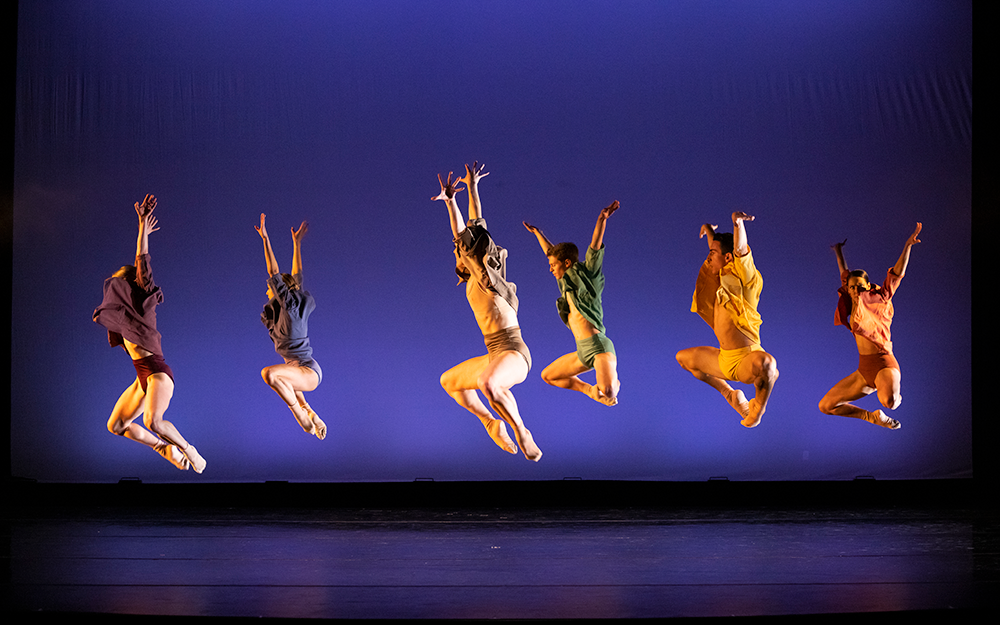 Dance Aspen returns with two shows this winter. (Dec 23, 23 and Feb 16-17, 2024) - On Dec 23, DanceAspen Presents a Snowy Soirée. This holiday-themed show will be approximately thirty minutes and performed on the main stage. Featuring the DanceAspen company in vibrant, festive costumes, patrons can enjoy post-show cocoa and cookies.  The Wheeler lobby will be decorated for the holidays, so you can also take a moment for photo opportunities with the dancers. Come join us for an amazing afternoon and prepare to be dazzled. This is an all-ages, all are welcome performance.  Families are encouraged to attend and celebrate the holidays in the beautiful, historic Wheeler Opera House. In February, DanceAspen presents Limitless. This highly anticipated performance promises an evening of extraordinary artistry, innovative choreography, and world-class talent that will leave you on the edge of your seat.
Belly Up Aspen: The intimate 450-person music club will be offering a season of live music shows with highlight shows from Diplo (Dec 26), The Chainsmokers (Dec. 27 & Dec. 28), NAS (Dec 30 & Dec 31), Sofi Tukker (Jan 4-5), and Umphrey's McGee (March 8-March 10). 
Palm Tree Music Festival (Feb.23 -24) - An outdoor two-day concert produced by BellyUp in Aspen's Rio Grande Park. Performers include Kygo, the Chainsmokers, David Guetta, and Labrinth. 
Aspen Historical Society: In addition to a full tour schedule, there are several other offerings this winter, such as History Lessons in the AHS Archives, annual Wintersköl programs, "History on Stage" performances at the Wheeler Opera House, and Retro Films screenings at the Limelight hotel. 
Don't miss the Aspen Art Museum's upcoming winter exhibits:
Learn more about the thriving arts and culture scene in Aspen by clicking here.
Tag us in your arts & culture experience in Aspen on @AspenCo for a chance to be featured on our website and social page!
Can't make it this winter? Watch the video below to learn about summer arts & culture event programming.