Searching for the perfect holiday gift for your loved ones? We've got you covered! This holiday season, shop small business for a big impact. 
For all Aspen enthusiasts, grab our Field Notes located for purchase at the Ute Mountaineer, ACES Hallam Lake, The Store at the Aspen Art Museum, Kemo Sabe, O2 Aspen, and Pitkin Country Dry Goods. A portion of each purchase of the Aspen Field Notes will benefit Pledge for the Wild.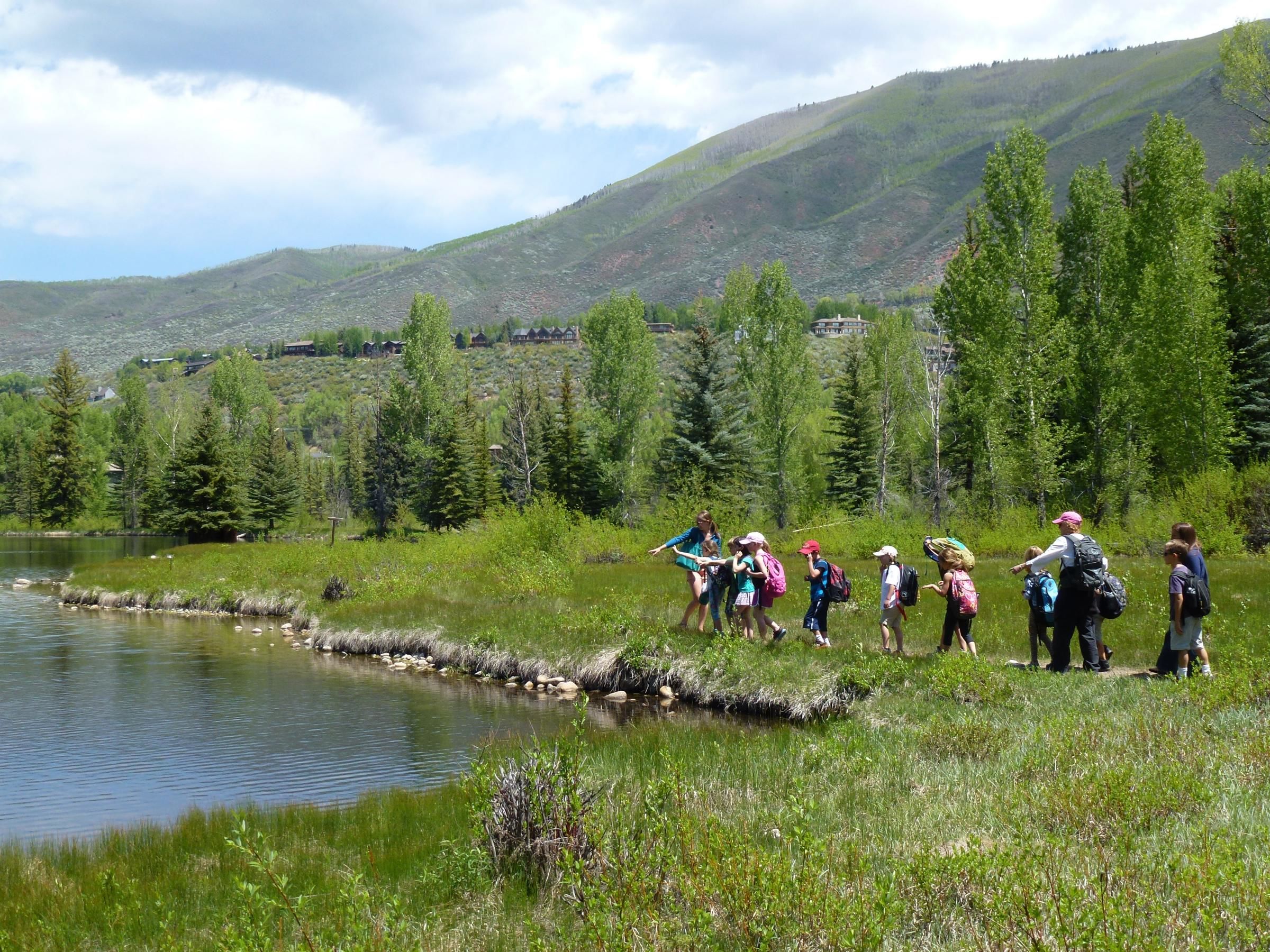 For the Nature Enthusiast: 
An ACES membership. Aspen Center for Environmental Studies (ACES) membership provides various opportunities to enjoy including discounts on classes and camps, ACES shops products, discounted tickets to ACES' Annual Harvest Party and more. Membership levels vary and start as low as $50/year.  
With original and artful photography and illustrations, The Hidden Life Around Us includes a foreword by Bruce Finley, environmental writer for The Denver Post, and an essay by acclaimed NatGeo nature photographer and filmmaker Pete McBride, as well as essays by ACES' Adam McCurdy and Chris Lane. This is beyond just a gorgeous hardback coffee table book - this is a project that has the potential to bring people together locally and globally through interactive nature education. This book grew out of a BioBlitz to survey the species at Hallam Lake Nature Preserve, ACES' campus in the heart of Aspen. On this twenty-five-acre tract of wetland with a five-acre lake, 422 species have been identified. Eighty-one of those species are showcased in the book through striking color photographs and brief, fascinating descriptions. $55. Buy Here: ACES Hidden Life Around Us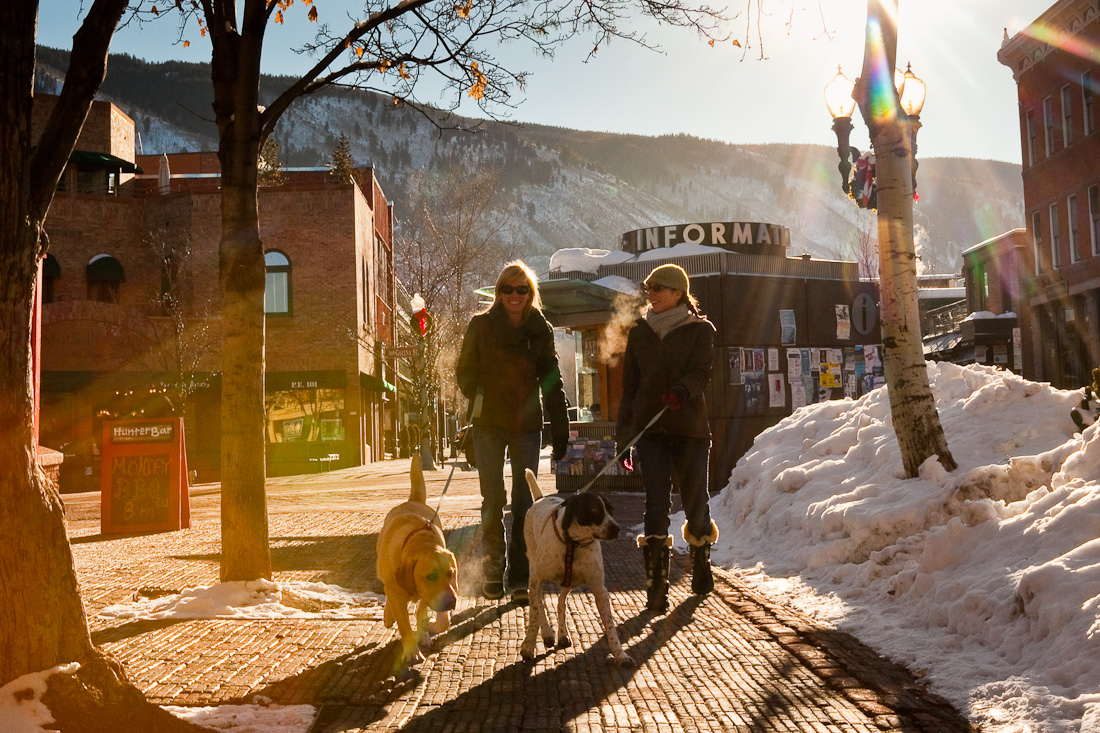 For the Foodie: 
The Aspen Cookbook, so your loved one can make their Aspen favorites anytime, anywhere. 
A gift card to any of Aspen's delectable local eateries. 
A hand-picked bottle of some of the finest wine from Of Grape and Grain. 
A sampling of favorite items from the Butcher's Block including caviar, curated meats, and fresh local cheeses. 
Recently selected as the 2022 Coolest Thing Made in Colorado, Marble Distilling Co. is excited for everyone to enjoy the coolest, most sustainable local vodka made with 100% Colorado-grown grains and pure Crystal River water. Help 'Save the Planet, One Bottle at a Time' -- be cool and give a locally made, premium, award-winning vodka this holiday season. From now until March 2023, people who shop on https://shopmarblespirits.com/ can use promo code: Cool and get 10% off their purchase. Buy 2 or more bottles for free shipping.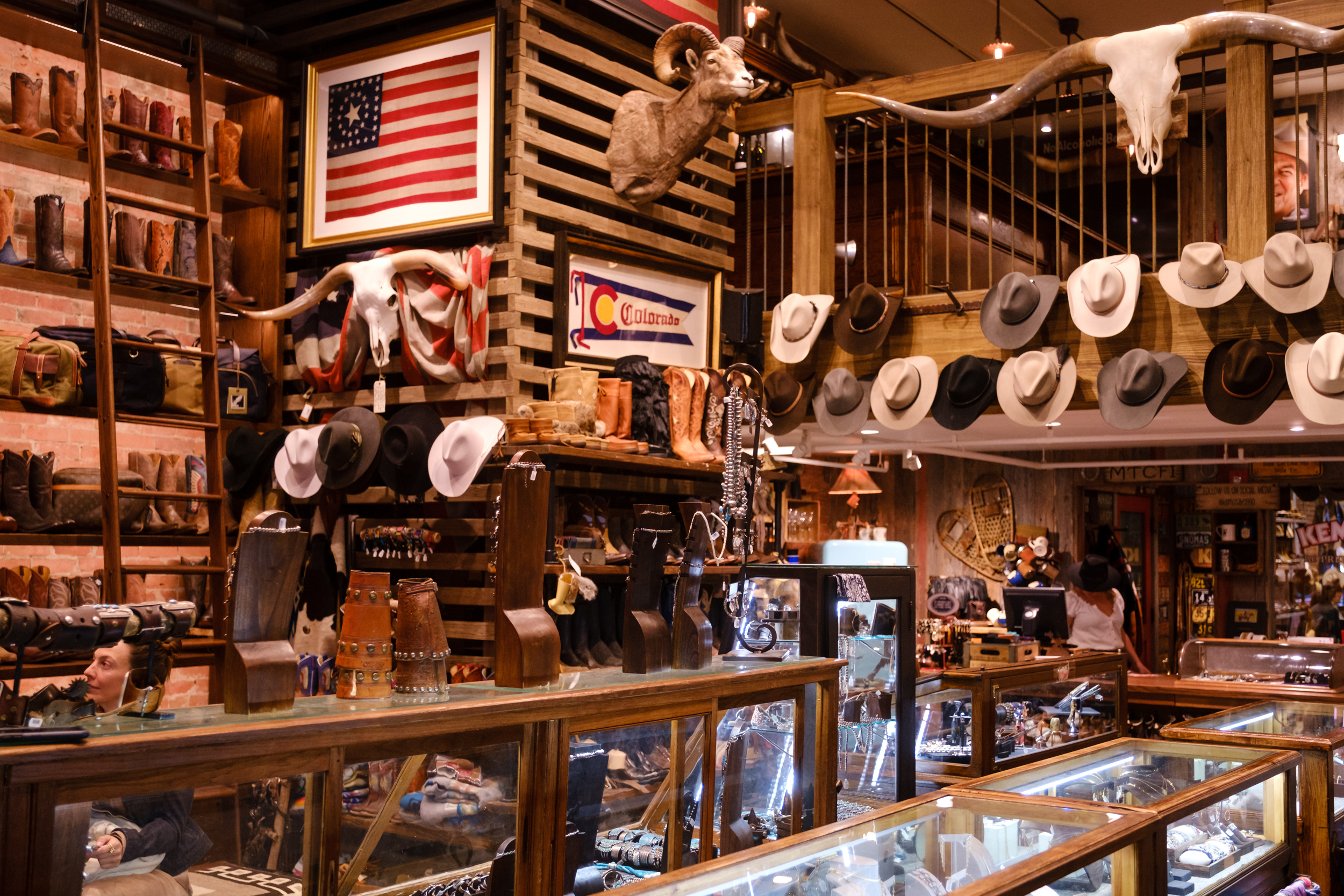 For the Fashionista:
A custom hat from Kemo Sabe or Aspen Hatter.
Any fashion forward item from Jitrois or Aether Apparel. 
A wardrobe facelift for the stylish man in your life from LIV Aspen Men.
Hand-crafted jewelry from any of Aspen's creative local artisans. 
A ready-to-wear outfit on trend for this seasons from Pitkin Country Dry Goods, Kali's Aspen, or Intermix. 
Stylish accessories for the home, and knitwear for men, women and children in the finest alpaca wool. Sustainable, artisan-made luxury throws and blankets, capes, sweaters, scarves, gloves, and more from Alicia Adams Alpaca. 
Everything from cozy pajamas to luxurious silks and lingerie found at Zema Lingerie.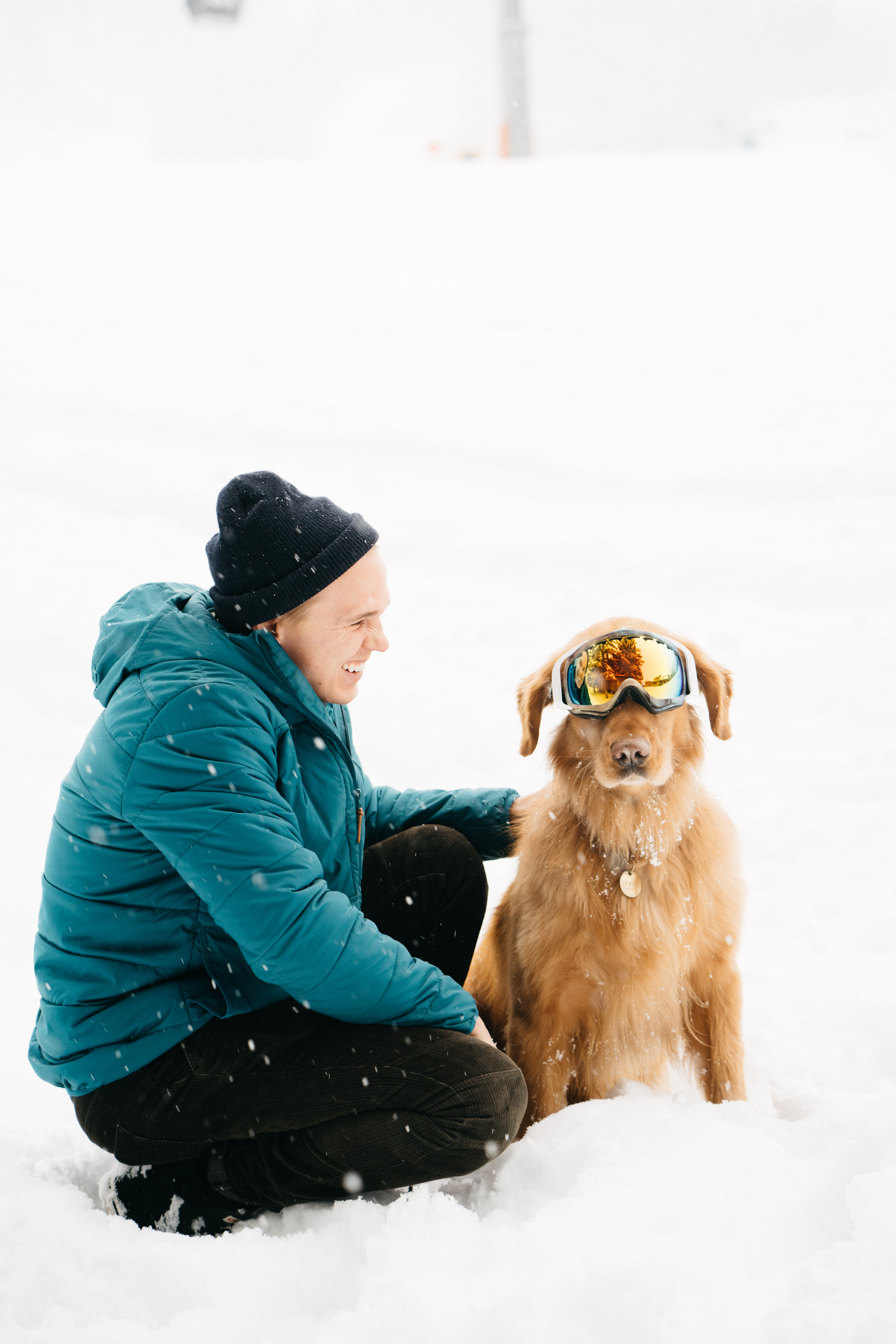 For the Pet Lover:
Spoil your furry friend with anything from luxury leashes, bowls, beds to apparel and dog treats from Rocky Mountain Pet Shop.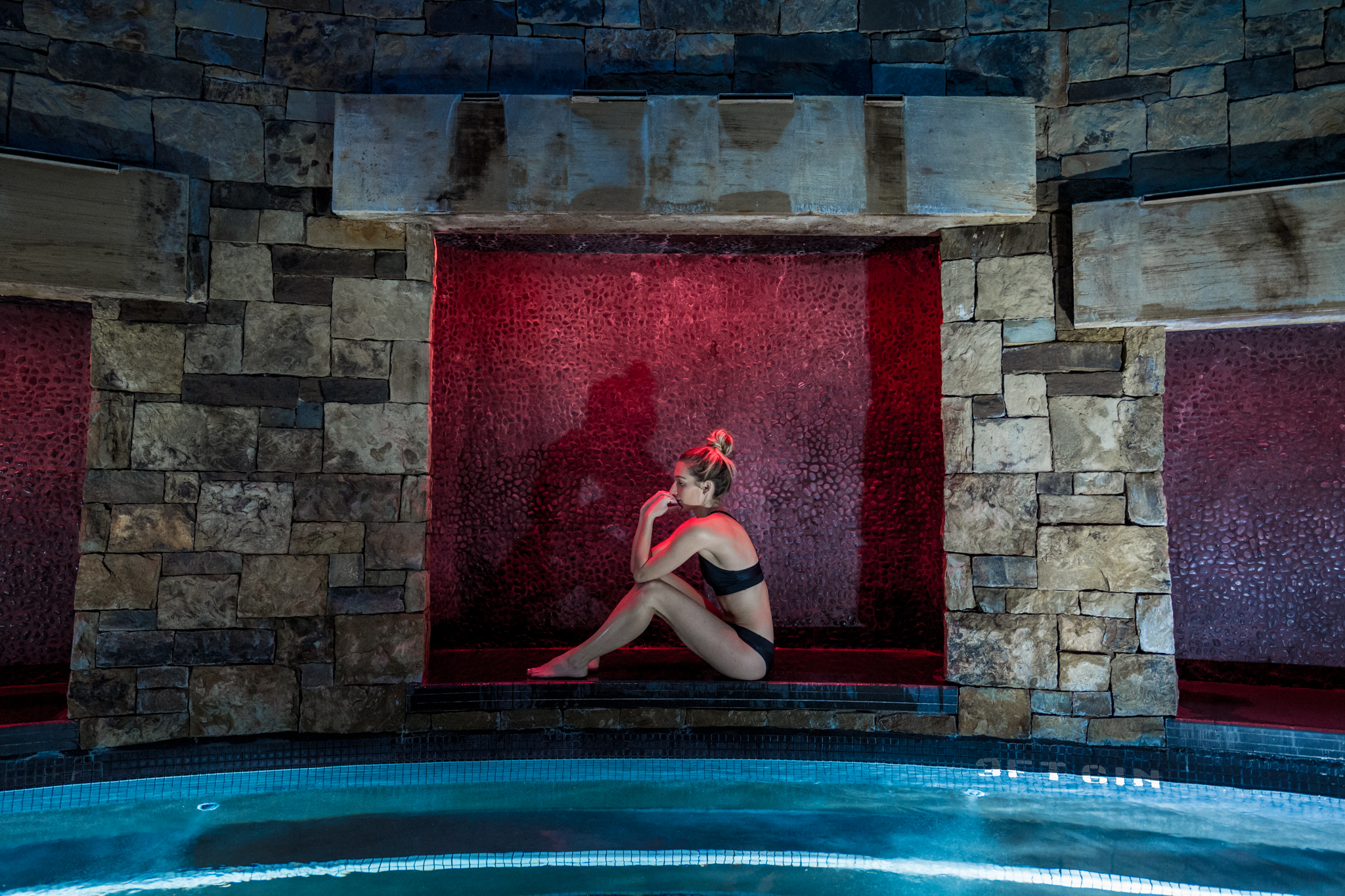 For the Yogi:
A pack of classes from any of these great Aspen studios. 
A gift certificate for a day of pampering and relaxation at the St. Regis Aspen Remede Spa. 

For the Arts and Culture Lover: 
A piece from the Aspen Art Museum Gift Shop designed by artist Jonathan Berger.
A work of art from any of these Aspen galleries, so your loved one can always have a piece of Aspen in their home. 
An antique or an eclectic piece from Daniels, Daniels, & Daniels Antiques. 
Give the gift of world-class theatre! Theatre Aspen gift certificates can be used in any manner the recipient chooses—use all the tickets for the same performance or split them up between performances! Redeemable for 2023. 
Aspen Artist Isa Catto and NPR's Aspen Public Radio Station teamed up to create a beautiful, useful, and philanthropic holiday gift of an artful tote bag + corresponding notebook -- plus tote or stocking stuffers: an Aspen Public Radio water bottle, retro baseball tee shirt + hat, ski socks, and mug. All proceeds go to nonprofit, Aspen Public Radio. https://aspen-public-radio.myshopify.com/products/aspen-public-radio-isa-catto-tote 
For the Adventure Seeker:
A guided powder tour through 10,000 ft of vertical un-groomed wilderness skiing. 
A hut trip with Aspen Alpine Guides. 
An avalanche safety course led by Aspen Expeditions. 
A paraglide session over Aspen. 
For more ways to shop local for a big impact, click here.