Arts and culture are an integral part of Aspen's dynamic community, making the town a haven for nurturing mind, body, and spirit.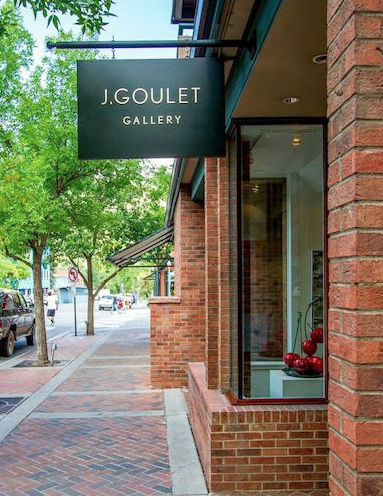 Art Galleries
Aspen's art galleries punctuate the downtown streets, inviting passersby to browse their diverse collections. Baldwin Gallery, a sleek, open space, showcases works by some of the most acclaimed contemporary artists in the business such as Louise Nevelson, David LaChapelle, Ewan Gibbs, Todd Hido, and Jennifer Bartlett. Galerie Maximillian and Forré Fine Art are Aspen's homes for the great modern masters including Picasso and Chagall. For inspirational glasswork, Pismo Fine Art Glass offers original works by Dale Chihuly and other master glass blowers. Elliott Yeary Gallery hosts the work of fine 19th and 20th century European and American masters as well as contemporary paintings and sculpture. On Cooper Ave., LIVASPENART showcases the diverse talents of emerging local artists from the Roaring Fork Valley. The J.Goulet Gallery opened this fall and focuses on displaying modern, contemporary art valued as high as the multimillions. The new gallery will be announcing various shows for the 2014-2015 winter season.
For a complete list of art galleries in Aspen click here.
Museums & Arts Centers
Anderson Ranch Arts Center is a nonprofit, year-round organization serving the personal and professional development of amateur and professional artists through workshops, artist residencies, exhibitions, tours, lectures, and community outreach programs for artists of all skill levels. The artists-in-residence and faculty are distinguished professionals in a wide variety of fields, from printmaking to digital art, and it all takes place on a historic five-acre Snowmass ranch that's been transformed into a serene, inspirational campus.
Aspen Art Museum is a "kunsthalle," a non-collecting institution home to contemporary exhibitions and aimed at the promotion of free art with complimentary admission. Designed by Japanese architect and humanitarian Shigeru Ban, the new Aspen Art Museum building includes 12,500 square feet of exhibition space, a rooftop deck, sculpture garden, educational spaces, bookstore and shop, café and more.
The Red Brick Center for the Arts' mission is to support local arts while serving as a resource to the community. The Red Brick provides affordable art programs for children and adults year-round in Aspen. Monthly art exhibits are displayed with opening receptions on the first Thursday of each month.