Aspen and Vail. Two premier ski resorts that are comparable, yet have a few crucial differences.  Both have amazing slopes, are home to top-notch restaurants and shops, and attract visitors from all over the world. So, which side are you on in the ultimate ski-town rivalry? Find out below.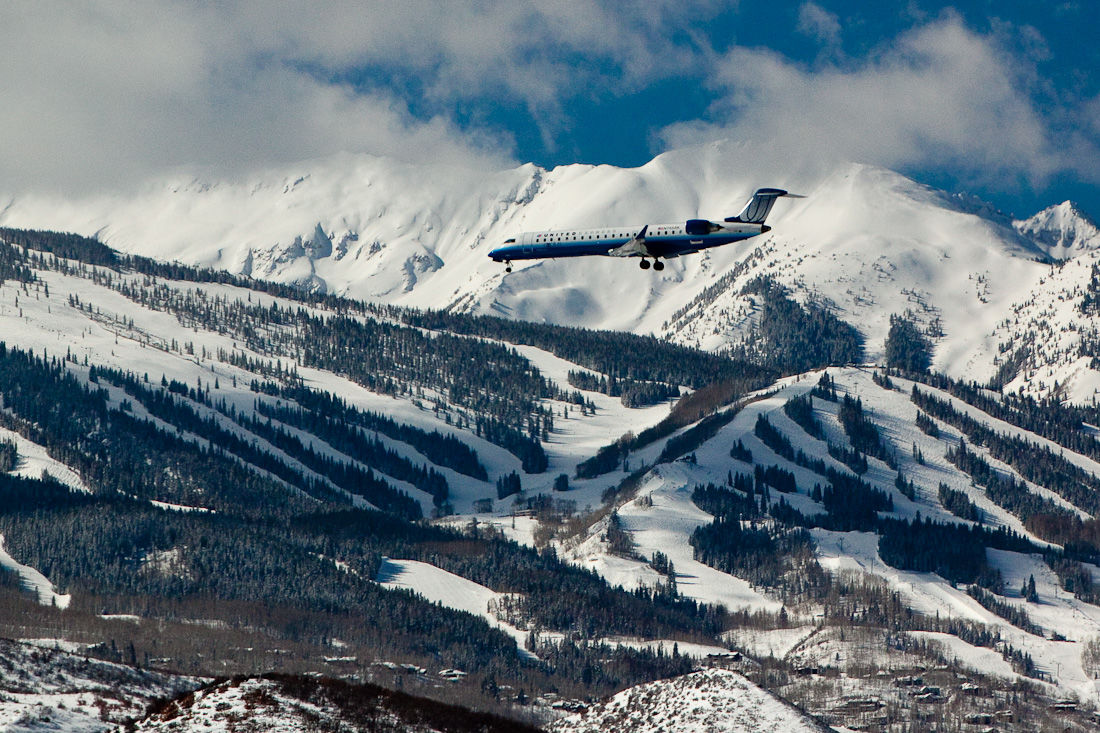 Getting There
Aspen: Aspen-Pitkin County Airport provides non-stop flights from nine cities in the winter with service from American Airlines, Delta and United. Located three miles from Aspen, the Aspen-Pitkin County is the only slope side airport in the country. Check out these tips for more information on traveling to Aspen in the winter.
Vail: Eagle County Regional Airport provides non-stop flights from 12 major markets in the winter with service by Air Canada, America Airlines, Delta and United. The airport is located about 45 minutes from Vail.
Both: Travelers can also opt to fly into Denver International Airport and drive up or hire a ride to either destination.

Skiing & Snowboarding
Aspen: There are four different mountains to choose from in Aspen Snowmass (total of 5,547 acres across the four mountains), all of which can be accessed one the same ski pass. Aspen Mountain, referred to 'Ajax' by the locals, is located right in downtown Aspen. Ajax is perfect for experienced skiers wanting a thrill as there are no beginner runs on the mountain. Aspen Highlands has a great mix of terrain, but is best known for the Highland Bowl, which provides some of the most intense skiing in the state. Snowmass is the largest mountain of the four with the most terrain, and the expansive area makes it a great choice for visiting families. Buttermilk is extremely beginner-friendly and also home to the terrain park where the X Games are held annually.  Added bonus: guests can easily access all four mountains in Aspen for free via the local bus system (Roaring Fork Transportation Authority).
Vail: Whether you're a beginner looking to try skiing for the first time, or an expert powder hound, Vail has 5,289 acres of terrain to suit your style. Beginners will enjoy being able to explore nearly the entire front side of the mountain with easy traverse trails. Intermediate skiers tend to head straight to the famed Back Bowls, but can also enjoy intermediate-friendly terrain off of every lift. Advance skiers can challenge themselves on iconic Vail runs and glades. Vail is also home to the Golden Peak and Bwana Terrain Parks, which offer small, medium and large features.
Both: Even if you don't ski, there are plenty of off mountain activities to enjoy at both destinations including ice skating, cross country skiing, dog sledding, snowmobiling, fly fishing, hot air ballooning and more.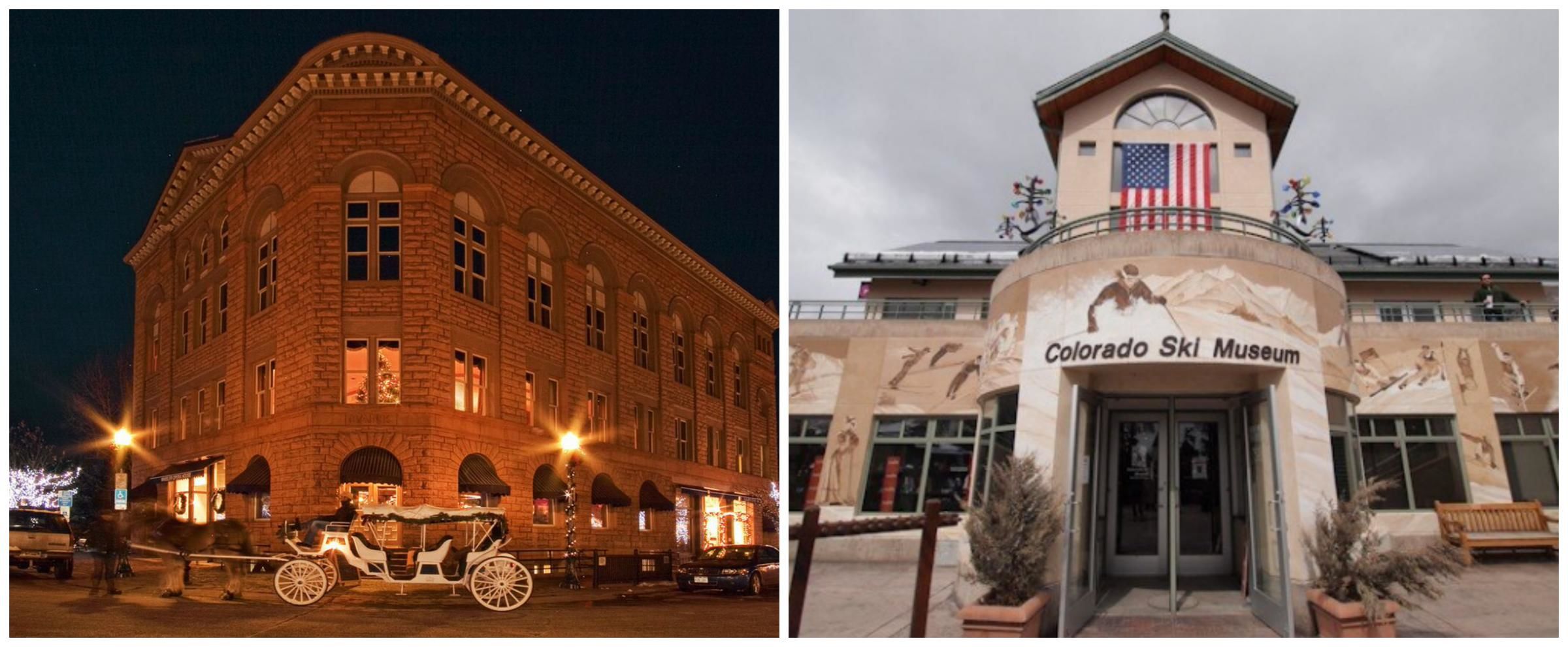 Off the Mountain: Arts & Culture Scene
Aspen: An endless array of arts, culture, dining and nightlife give Aspen an urbane feel that belies its small-town charm. This winter, visitors can enjoy shows at Belly Up (including performances from Chromeo, The Chainsmokers, The Revivalists, and more) or the historic Wheeler Opera House (with scheduled performances from The Beach Boys, The Blind Boys of Alabama, Kevin Nealon and Kevin Smith, among others). Additional options for events include Aspen Santa Fe Ballet's The Nutcracker, Aspen Film's 25th annual Aspen Academy Screenings, Theatre Aspen's performance of Big Fish, and these arts and cultural events to look forward to this winter in Aspen.
Vail: Vail also boosts a top-notch cultural scene with music festivals such as the Bravo! Vail Music Festival, the Vail Jazz Festival, and the Bud Light concert series featuring free concerts in Vail Village. The Colorado Ski and Snowboard Museum offers interactive exhibits illustrating the history of Vail, skiing and snowboarding, and the 10th Mountain Division. The museum is free to enjoy and is open daily from 10 a.m. to 5:30 p.m.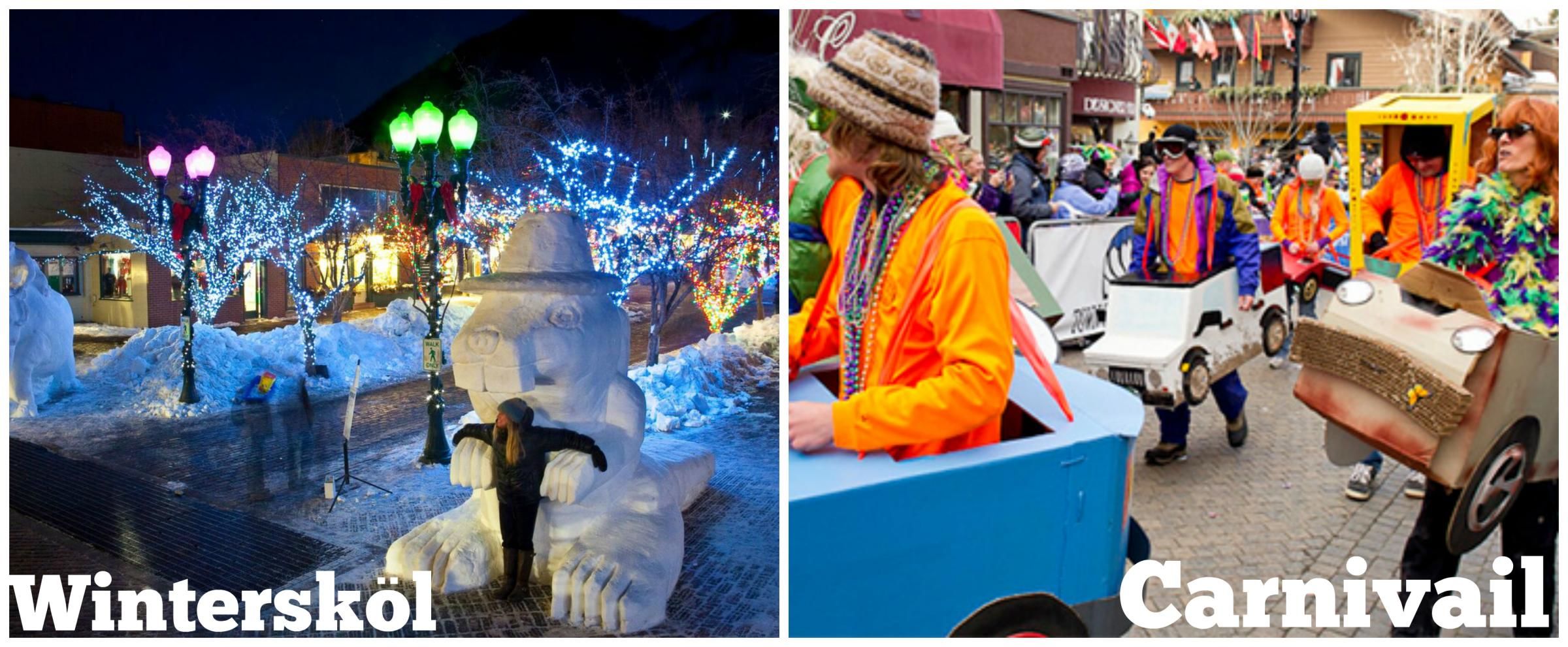 Events
Current Deals
Aspen: Stay Aspen Snowmass offers a variety of packages and deals to enjoy this winter such as a free day on life tickets, free lift tickets for kids, and a pass for unlimited skiing for 30 consecutive days. For complete details for all of these offers and more click here.