Aspen has long been known for its world-class skiing, stunning natural beauty, and vibrant cultural scene. However, in recent years, it has also gained recognition as a culinary hotspot. The first edition of the MICHELIN Guide Colorado selection was revealed September 12, and we are delighted to see our amazing local talent recognized and awarded.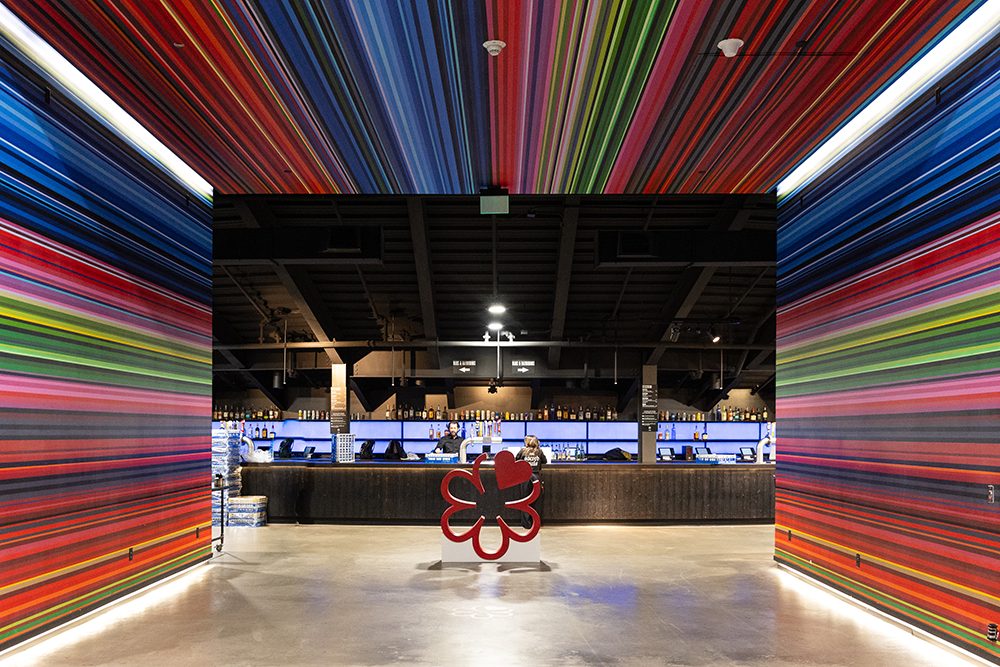 Background:
The MICHELIN Guide was first published in 1900 by brothers and car tire manufacturers Édouard and André Michelin as 'Le Guide MICHELIN,' an information guide for motorists. They hoped it would encourage more French people to use cars and purchase MICHELIN brand tires. The MICHELIN Guide was a huge success, and as its reach expanded to other countries and continents, so too did its prestige. The Guide evolved to include information about restaurants and awarded 'stars' to restaurants they considered fine dining establishments.
Today, the MICHELIN Guide gives honors at several levels. According to MICHELIN, the stars are based on five criteria: quality of the ingredients used, mastery of flavor and cooking techniques, the personality of the chef in the cuisine, value for money and consistency between visits. Inspectors do not include design or service in their assessments.
Three stars: "Exceptional cuisine, worth a special journey."
Two stars: "Excellent cooking, worth a detour."
One star: "A very good restaurant in its category."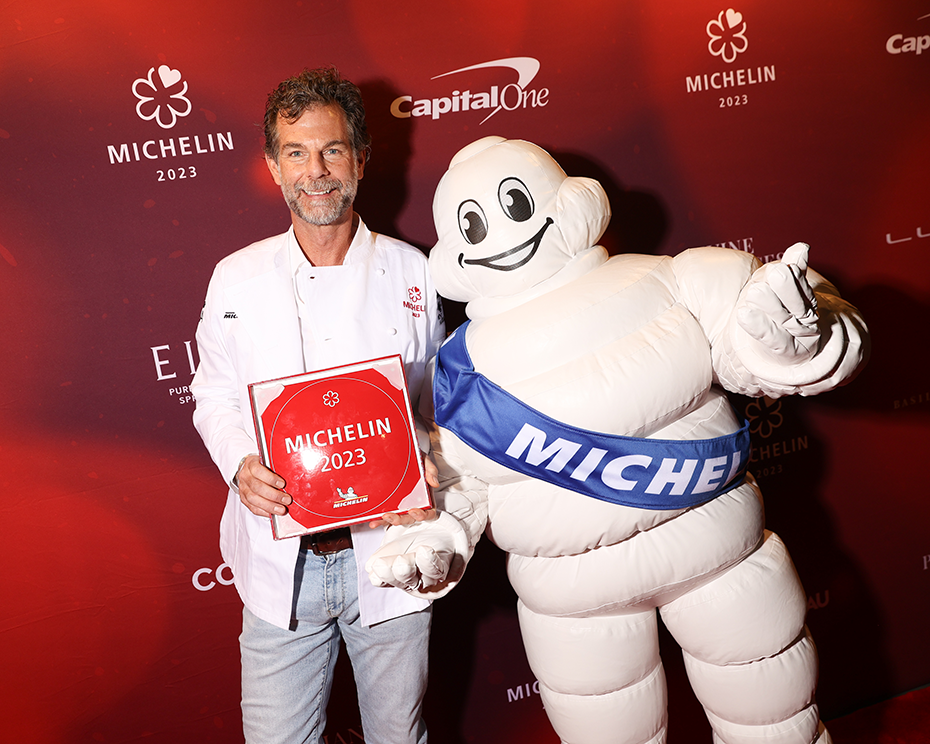 Aspen's MICHELIN star recognition:
We are thrilled to recognize BOSQ Aspen and Chef Barclay Dodge being awarded their first MICHELIN star. They are the first and only restaurant in Aspen to hold this prestigious title. At this singular enclave, Chef Barclay Dodge and his team evoke Aspen by way of Scandinavia, executing seasonally inspired cooking that focuses on foraging, fermenting, and sourcing from local farms. The dimly lit interior might seem moody and mysterious at first, but everything about the experience is open and accommodating, from the charmingly loquacious staff to the menu format, which allows diners to customize their own tasting of four or more courses. From hand-picked spruce tips to butter from locally sourced cooperative dairy cows, this is a concept that pays attention to details - even ingredients from farther afield, like lobster from New England, gets a hit of local flavor from being grilled over juniper wood. BOSQ was also recognized in the 2023 James Beard Awards.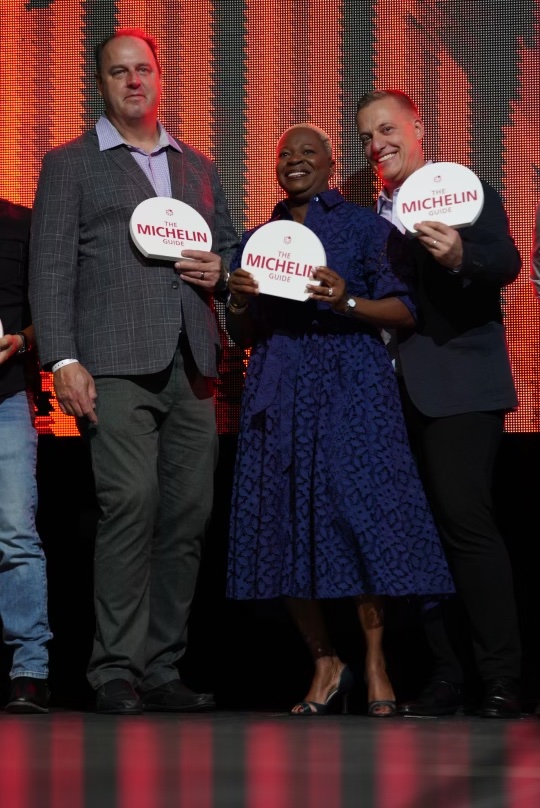 MICHELIN Guide Recommended Restaurants in Aspen:
Aspen also secured three winners in MICHELIN Recommended: The food at the restaurants in this category is above average, typified by quality ingredients that are well-cooked. This category of honors was established in 2017.
Element 47
One of Aspen's finest spots to wine, dine and unwind. Tucked inside The Little Nell, Element 47 serves Colorado contemporary cuisine emphasizing local wagyu beef, house-made pastas, and seasonal produce. The dining experience is complemented by the hotel's award-winning wine program and genuine hospitality. The name Element 47 pays tribute to silver, the precious metal that first put Aspen on the map. Serving breakfast, lunch, après and dinner, seven days a week.
Mawa's Kitchen
Mawa's Kitchen is the flagship restaurant of owner and executive chef Mawa McQueen, a 2022
James Beard Award semifinalist nominee and 2022 Colorado Governor's Minority Business Award Winner. The menu at Mawa's Kitchen is hyper seasonal and reflects Mawa's international heritage serving up Afro-Mediterranean cuisine with French-American flair. One unique aspect of Mawa's Kitchen is that every year Mawa selects a new global ingredient to feature. This ingredient is showcased on each of her seasonal menus.
Prospect
Located at the Hotel Jerome, an Auberge Resort, Prospect offers elevated, yet always approachable American bistro dishes that showcase the best of what's in season in the Roaring Fork Valley. With ceiling molding meant to invoke the pressed tin of yesteryear and hand-stitched leather chairs, Prospect hints at its historic setting. Rustic Aspen at its finest.
These restaurants will join the MICHELIN Guide selection of hotels, which features the most unique and exciting places to stay in Colorado and across the world. Every hotel in the Guide is chosen for its extraordinary style, service, and personality — with options for all budgets — and each hotel can be booked directly through the MICHELIN Guide website and app. The MICHELIN Guide is a benchmark in gastronomy. Now it's setting a new standard for hotels. The MICHELIN Star awards a restaurant, not a chef. The MICHELIN Guide wants to congratulate the whole restaurant team. As it is the restaurant that receives the award, if the chef leaves it, the award does not transfer to his or her new establishment. The originally awarded restaurant will be evaluated by Michelin inspectors during the year to see if it maintains its distinction or not.
The full list of Colorado restaurants are available on guide.michelin.com and the MICHELIN Guide mobile app.
Celebrate and learn more about all of our talented Aspen restaurants here.