While there is an unlimited amount of fun to be had in Aspen, Colorado, we've crafted an A-Z activity guide for what to do in Aspen- just in case you needed a little inspiration on your next Aspen vacation.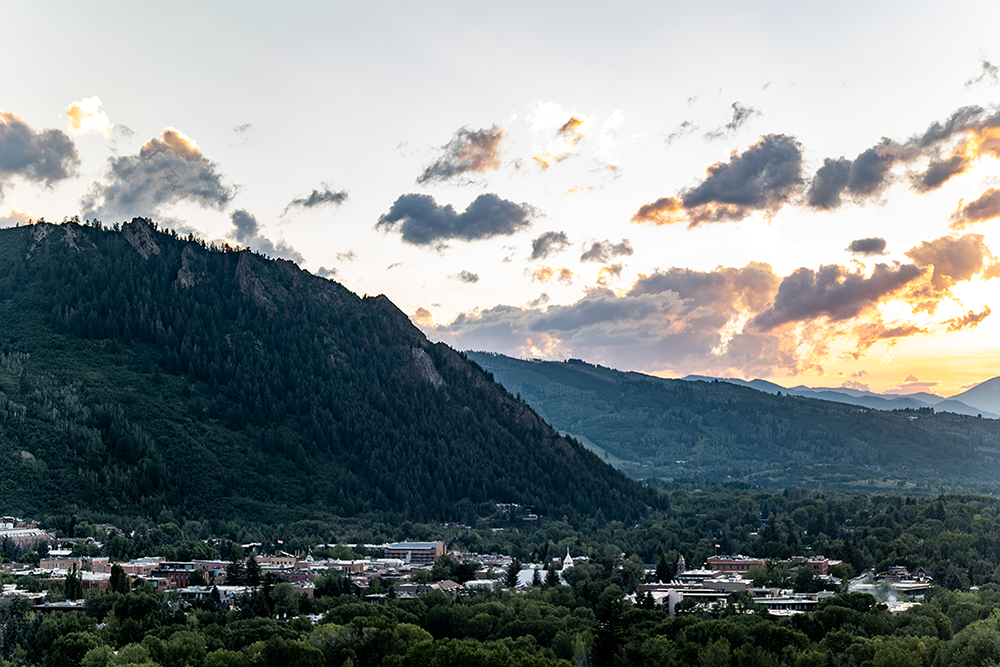 Arts & Culture: rejoice in internationally acclaimed arts & culture gatherings with a full schedule of events to attend located here. 
Bike: Whether you are road biking or mountain biking on one of Aspen's IMBA Gold-Level trails, there's something for every level to find on the trails in this biker's haven.
Camp: Camp under a million stars in Aspen's backyard. From dispersed camping to more traditional campgrounds, click here for the ultimate guide to camping in Aspen. 
Dine: With over 80 Aspen eateries to choose from, you can expect everything served up with fresh local ingredients delivering international delicacies from all over the world. 
Events: Immerse yourself in the full Aspen experience with multiple world-class performances happening daily. Click here for our full events calendar.
Family Fun: Aspen is fun for all ages. Don't miss out on these options to hike, bike, explore, learn, swim, ride, and enjoy Aspen through the eyes of children.
Gondola Ride: A trip to Aspen isn't complete without an 11,212-foot ride up Aspen Mountain on the Silver Queen Gondola. Whether you are visiting in the summer or winter, the views from the top of Aspen's acclaimed mountain can't be beat.
History and Heritage: Not many know that Aspen arose from a Ute Indian Summer camp to a Silver Mining Town, and now a ski resort. Explore all of Aspen's unique history here and learn how life began at 7,908 feet.
Independence Pass: Not for the faint of heart, this scenic byway is not to miss with its twists and turns up sweeping views of the Roaring Fork Valley, recreational activities, and more! Click here for everything you need to know about Independence Pass.
John Denver Sanctuary: Explore the roots of Rocky Mountain High at the John Denver Sanctuary located just outside of the downtown core in the Rio Grande Park. Walk around the song garden or explore the etched river boulders along Roaring Fork River as you take in the friendly atmosphere that celebrates John Denver's spirit.
Kayak: Try a group our private lesson with Aspen Kayak Academy and experience our pristine rivers around Aspen.
Live Music: From Bluegrass at the top of Aspen Mountain to headliner such as LeAnn Rimes at Belly Up, click here to learn why Aspen and live music are nearly synonymous.
Maroon Bells: See for yourself why these 14,000 feet high, bell-shaped, wine-colored peaks are some of the most photographed mountains in the world. Click here to reserve your reservation to some of the most glorious natural views in the world.
Nightlife: When the sun goes down in Aspen, things only get brighter and we're not just talking about the stars. From nightclubs to live music and historic hotel bars, it's easy to see why Aspen has the best nightlife scene of any mountain town.
Observe: Aspen Center for Environmental Studies' Birds of Prey Demonstrations help Mon-Sat at 4pm where you can experience feeding and flight demonstrations from raptors!
Paraglide: Paraglide over Aspen where you can get a bird's eye view of the valley and some of the best overview of the mountains from this adventurous way to take in the town. 
Quench: Quench your thirst after hiking at one of our favorite rooftop and outdoor patios in Aspen!
Road trip: Road tripping is one of the best ways to get to Aspen with winding roads, sweeping rivers, and multitudes of Aspen trees along the highway. The longest part will be all the pit-stops you take to explore the surrounding areas!
Saturday Market: From June-October spend your mornings at the Aspen Saturday Market where you can peruse locally grown produce and Colorado crafted artisan products. Come for the kettle corn and stay for the sweeping view of Aspen Mountain as you shop local.
Town: Aspen's downtown core is what sets it aside from other mountain destinations. Embrace yourself with a custom cowboy hat, return home with locally made jewelry, redecorate with art from our plentiful galleries- whatever you choose we're confident there is something for everyone to find in our downtown core.
Unearth: Unearth Aspen's best kept secrets with a tour around most of our coveted locations. Whether you're seeing the sights by jeep, foot, horseback, climbing, or rafting we're sure your guide will take you to some favorite local's secret spots.
Visit: Visit one of our beloved locations in and around Aspen. Our suggestion, drive up Castle Creek Road between Aspen and Aspen Highlands and find yourself at some of the valley's most pristine and remote lakes.
Walk: Walk along the Rio Grande River where you can find hidden gems such as waterfalls, remote streams, parks, meditation benches, and the aforementioned John Denver Sanctuary.
X: X off each of these activities on this A-Z Aspen Activity list!
Yoga: Rejuvenate and restore your mind, body, and spirit at 7,908ft with some of the best yoga in the Rockies! Compliment and reward your body from the day's activities and don't these 5 top places to do yoga in Aspen here.
Zoom: Made it this far? Zoom through Aspen on a powder day and come back for winter in our snow sport's paradise.
Let us know how many letters you get through and don't forget to tag us in your A-Z Aspen Activity list on social @AspenCo for a chance to be featured on our social pages and website!